Launch day is almost upon us! Before the weekend we wanted to talk a bit more about the Loa in the game!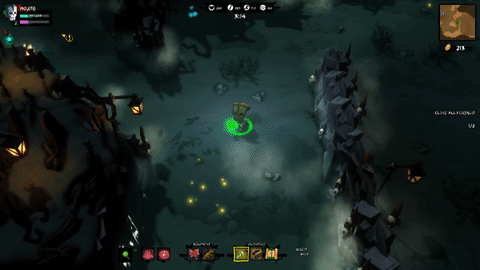 Previously we introduced you to Baron Samedi, Maman Brigitte, Loko, and Ghede - four of the parent Loa that you can enlist to customize your character's play style in Full Mojo Rampage. Each one brings something different to the table in terms of both abilities and personality, but those are only half of the Loa in the game. Here are the other four!
Erzulie: The flirtatious Erzulie is the Loa of love and beauty, but she also draws strength from tragedy. As your parent Loa, she'll grant abilities suitable for both support and attack, including an anger field that slows enemies, and boomerang-like tear projectiles that cause damage both coming and going.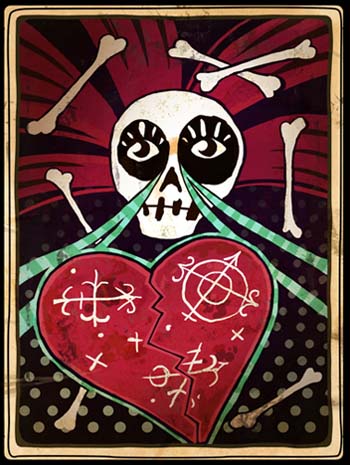 Erzulie's tear attack will leave enemies crying.

Ogoun: The Loa of war and fire, as well as the patron saint of blacksmiths, Ogoun supports a risky but aggressive play style. With Ogoun as your parent Loa, your attack spells will consume your health, but killing enemies can also restore it, as well as grant bonuses to some other stats.

If you're willing to sacrifice your health, Ogoun can unleash some deadly spells.

Lenglensou: Lenglensou is a righteous, wild Loa known for drinking bulls' blood and having an obsession with sharp objects. He grants enhanced resistance capabilities, including a shield, and you can unleash a swirl of fire. Max out your rampage meter and you'll transform into a giant, invulnerable bruiser for a limited time.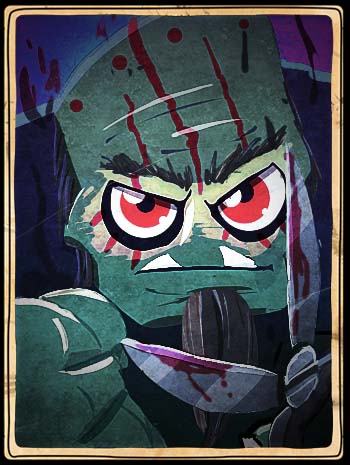 Lenglensou is the most defense-focused Loa in the game.

Agaou: A violent force of nature, Agaou is the Loa of thunder, lightning, storms, and earthquakes. Though he's probably the most powerful Loa, he's also the riskiest to use. If you choose him as your parent Loa, your health and rampage meters will be one and the same, and though you'll have a lot of power and increased chance of landing critical hits, doing so is the only way you can only restore health, and the meter drains when you're not attacking. You can also create a decoy of yourself to confuse enemies.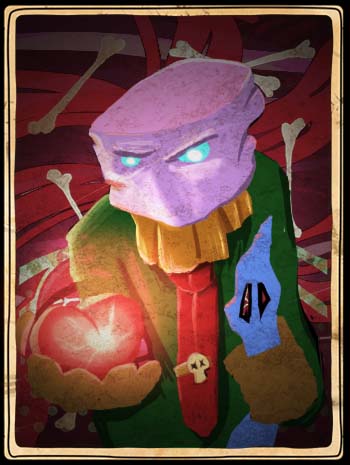 Agaou is incredibly strong, but very risky to use.

By the way, early in development we had plans to include nine Loa, but we decided that the initial eight offered a good balance and lots of variety, so we never got around to finishing the last one. Hopefully the descriptions of these eight over have left you eager to try them out and decide which one suits you best once the game hits PS4 and Xbox One.