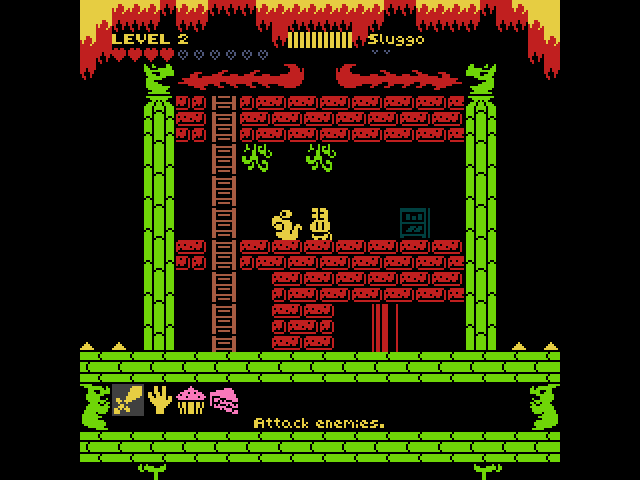 Hey, this is Zach again. I'm here to tell you more about Creepy Castle, but I also want to tell you that Creepy Castle is just the beginning. What I mean by that is that while Creepy Castle is the game's title, it's also just the first of four scenarios you'll get to experience when you play the game (as you're no doubt aware if you're familiar with our Kickstarter campaign). Each scenario has different maps, enemies, and items - though there's an overarching story tying everything together, each scenario is a distinct adventure. Here's a breakdown of the four scenarios you'll encounter.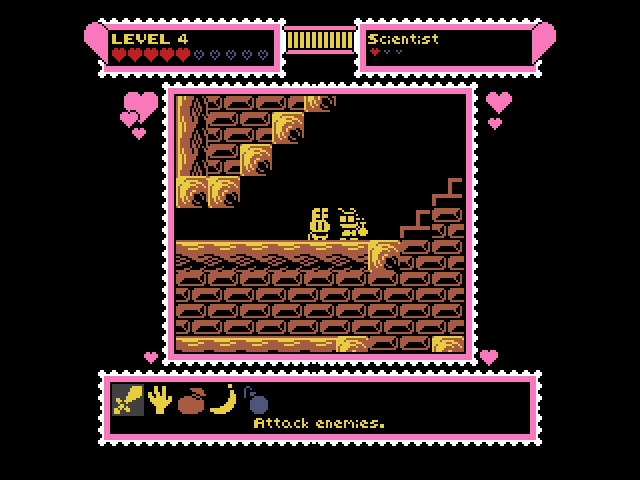 It all starts with the first scenario, the titular Creepy Castle.
Scenario I: Creepy Castle
As you can probably guess, Creepy Castle is the core scenario of the game, and it introduces all the key gameplay elements: exploring nonlinear environments, using items, and engaging in various types of duels. You play as Moth, the wandering swordsman, who is indeed a giant moth; he has come to Darking's castle to learn about the mysterious events that are taking place, and to put a stop to them if necessary. Along the way you'll meet characters such as Darking's lackey Monsoon, Moth's friend Stickbug, and the enemy general, Butterfly. This scenario should take you a few hours to get through, and once you've completed it, you'll be able to play an alternate version of the scenario in which you'll play as a character named Sir Bee.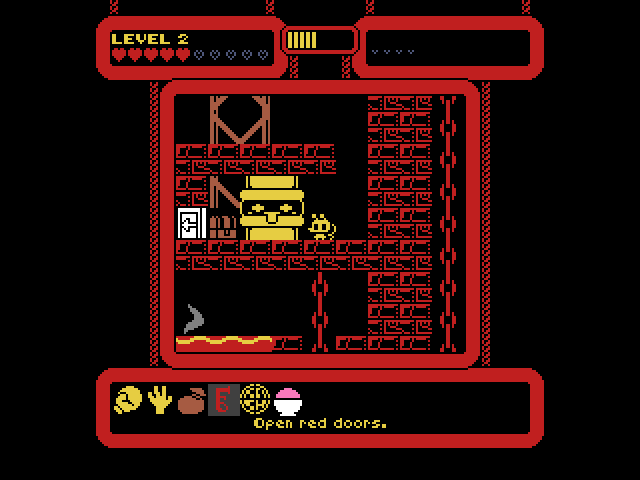 The second scenario, Ghostly Mystery, takes inspiration from classic action games.
Scenario II: Ghostly Mystery
If the Creepy Castle scenario is an RPG mixed with an exploration-based adventure like Castlevania: Symphony of the Night, you can think of Ghostly Manor as being an RPG mixed with classic Castlevania. It's much more linear, plus it's divided into six stages, each one filled with enemies to fight and boss encounters to overcome. You might even cross paths with some enemies that are inspired directly by Castlevania. In this scenario you play as Butterfly (yes, she's a giant butterfly), the enemy general from Scenario I, and you're trying to find out what happened to Moth after the previous scenario's events. In fact, if you want to see what Moth was up to first-hand, you're in luck, since he's the playable character in the alternate version of the scenario.

Scenario III, Depth, is all about exploring vast, nonlinear areas.
Scenario III: Depth
Whereas Scenario II was focused and linear, Scenario III: Depth, goes the opposite way: big, sprawling, and massive. It's somewhat inspired by Tomb Raider. You once again play as Butterfly, and though there isn't a lot of story or lore here, there's a lot to discover. You'll have to collect numerous keys to get from one large area to another, and you'll find them by exploring, solving puzzles, or by defeating enemies; getting all the keys isn't required, so you're largely free to choose how you want to proceed. You'll also gain access to new items to aid in your adventure: a jump item for hopping over gaps, and a grappling hook for latching onto things, including moving platforms. In addition, I decided to spice things up so enemies and items respawn whenever you save your progress; both are finite in the other scenarios. I expect this to be the largest scenario in the game.

The fourth scenario lets you take control of the galactic-traveling Ant Queen!
Scenario IV: Due Exaltation
The fourth scenario brings the adventure to a galactic scale, quite literally. Playing as the Ant Queen, another character introduced in Scenario I, you'll go into space and journey to various planets to tie up the plot threads remaining after the other three scenarios. Like the first scenario, Due Exaltation provides a well-rounded experience, but it's bigger and the duels will be more challenging. I'm still working on this one, but there will be at least four large planets to explore, as well as a few small ones, and at least one new item to help with navigation. Plus, there's an alien mafia!
Kickstarter backers may notice that originally there was a different scenario planned in lieu of Depth, which was to be called Brotherhood. I still haven't fully figured out the story I want to tell in Brotherhood, which is why I decided to move ahead with Depth instead. Ideally I'll be able to reveal more about Brotherhood in the future, but hopefully for now these four scenarios will suffice.