Hello! Matt Kap here again, posting on the day some of you have been waiting for...
CASTLE IN THE DARKNESS IS NOW AVAILABLE ON STEAM FOR $4.97 UNTIL FEB 12TH, AND $5.99 AFTERWARDS!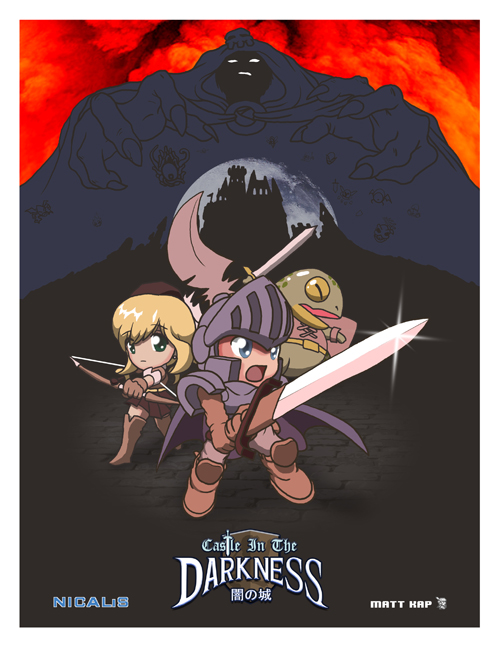 For those who are just seeing this, I am Matt Kap, a pixel artist at Nicalis. I've worked on 1001 Spikes, Legend Of Raven, and was the lead artist on The Binding Of Isaac: Rebirth. All throughout the dev cycle of those projects and the last 3 years I've been working on my own project, called Castle In The Darkness! I'm proud to finally have it complete and released on Steam!
For the price of a McCombo you can enjoy several hours of retro goodness, so please give it a try :). Also, I should mention that the soundtrack can also be purchased as a download here for $3, or 50 cents per track! I will be putting the profits from the soundtrack back into making music for future games and other soundtracks, so please support it if you like what you hear :).
Finally, I should mention that some people cannot start the game because they are missing DLL files. I will fix this as soon as I can in the next update, but in the meantime you can fix this problem by updating DirectX, and also installing the DLLs that you can get from this installer.
Anyway, thanks for reading, check out the game, and come back soon! There will be more blog posts and announcements about this game :D! Bye!