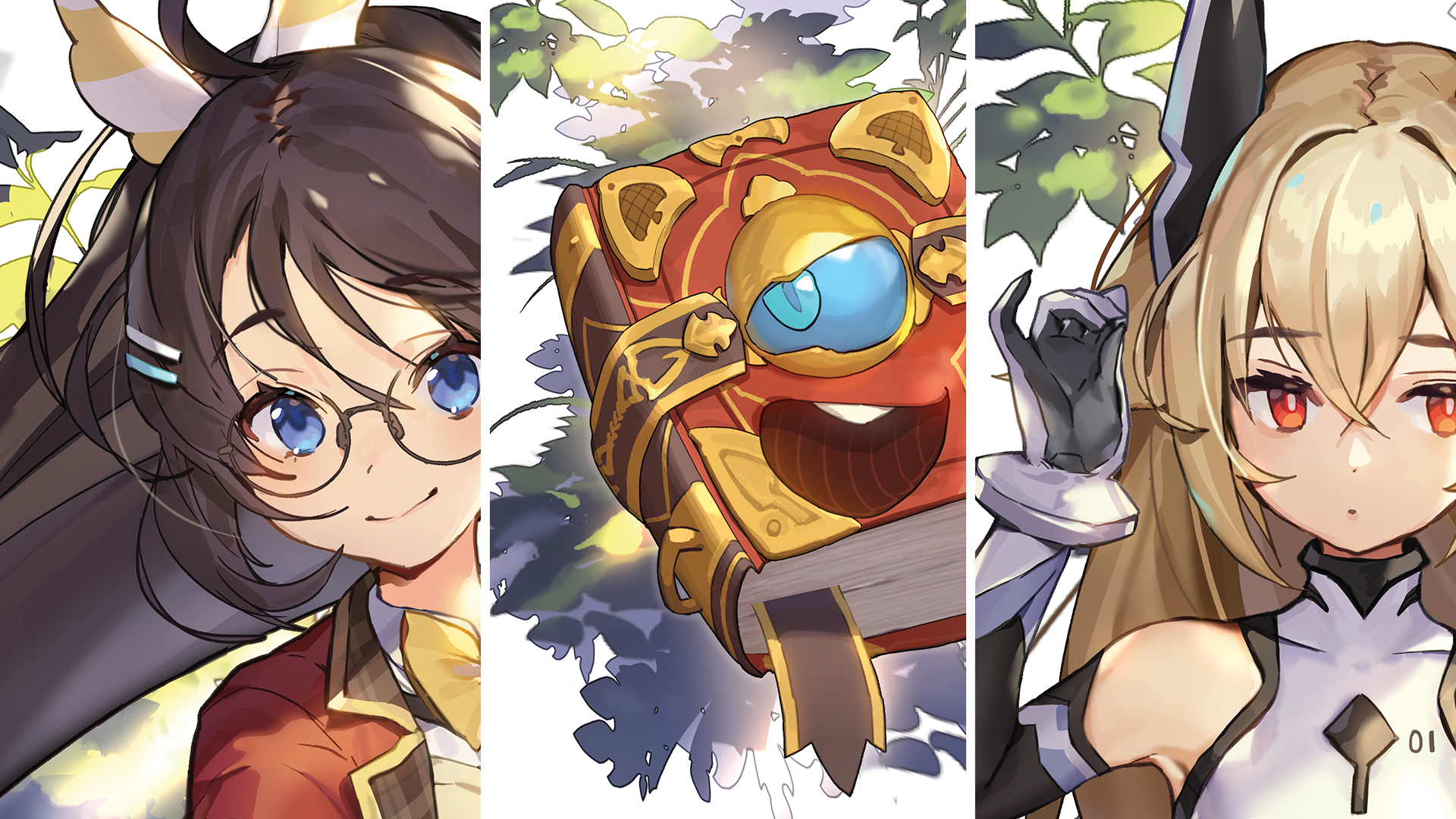 In RemiLore: Lost Girl in the Lands of Lore—a new "rogue-lite" fantasy action game set for release this winter—players take on the role of Remi (a typical high school girl who joins forces with a talking book named Lore) or Choux (an enigmatic female android) and embark on the adventure of a lifetime. In local co-op mode, one player controls Remi and the other controls Choux as they team up for hack-and-slash combat in a procedurally generated world of enchantment.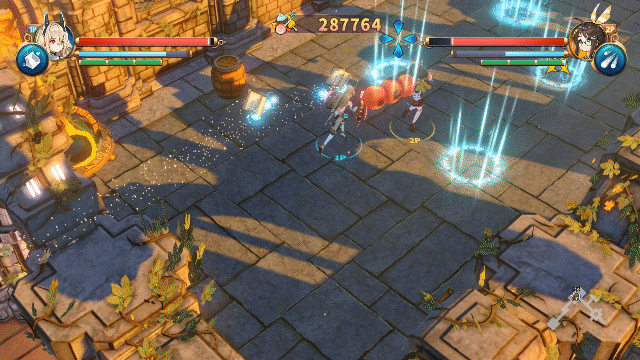 But just who are Remi, Lore and Choux? How did their paths cross? And what are they doing in this mysterious land far from Earth? It all begins when Remi finds herself assigned to clean the school library and just happens to discover Lore amongst the musty books. Surprised by her encounter with the sentient (and self-important) tome, Remi accidentally activates Lore's teleportation powers, and the duo is transported to Lore's home world of Ragnoah.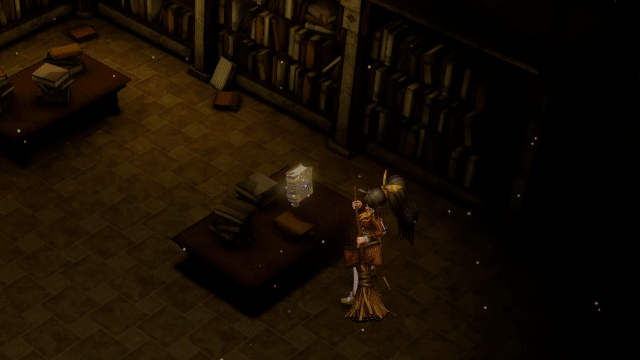 Upon her arrival, Remi learns that Ragnoah is being overrun by thousands of powerful enemies known as mecha-monsters. According to RemiLore developers Pixellore and REMIMORY, these clockwork creatures were originally created by Choux for the purpose of helping the world's citizens. Though the reason for their mindless rampage is still unclear, Remi decides to help Lore stop the mechanical mayhem with the hope that he can transport her back home.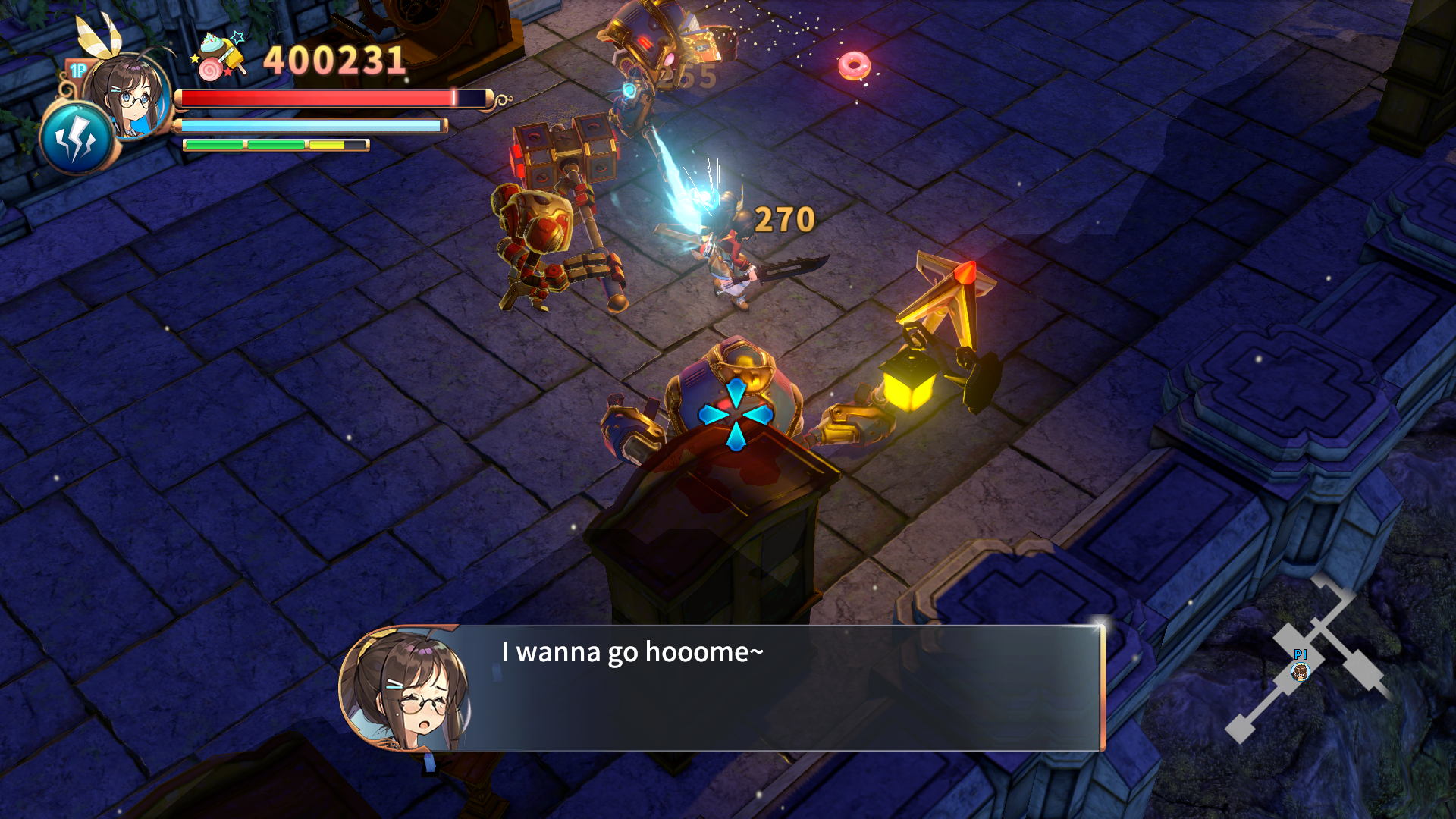 As players progress through the game, they'll learn more about who the characters are as well as what motivates them. As the game's developers explain: "Remi has a natural ability for sports, but she has a bit of a lazy personality. She likes to come home from school to play with her dog, Dumpling. Choux was created by the Master of the Lands of Ragnoah. She's a type of android, powered by a magical core. Generally, she's a shy character, but she has a bit of a sadistic side when it comes to Lore; she'll do things like threaten to set him on fire, then laugh it off as a harmless prank."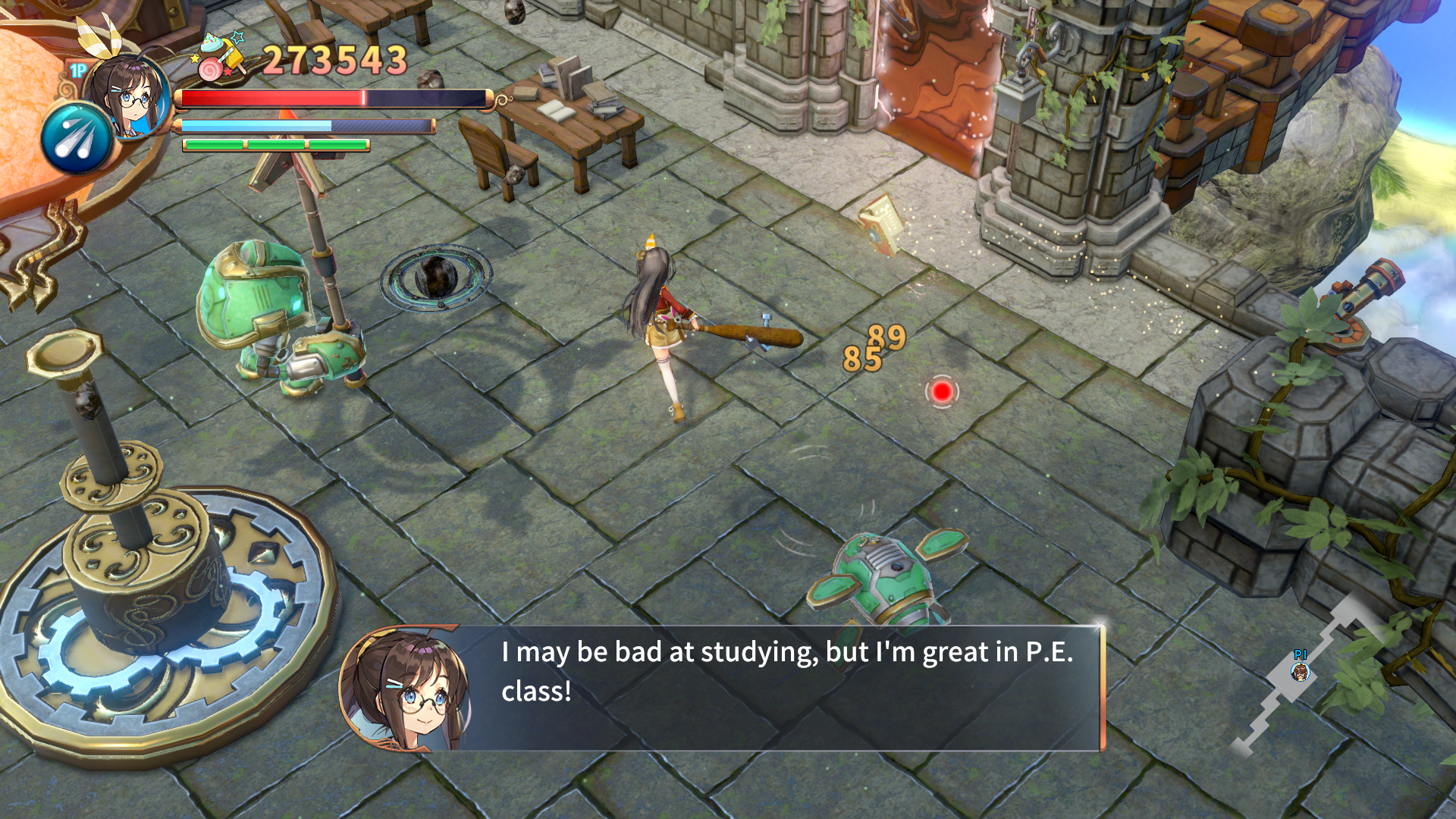 Given Lore's huge ego, it's easy to see why he'd be at odds with his comrades. A self-proclaimed all-powerful tome, Lore was apparently given life long ago by the same being who created Choux. According to the developers, his full name (or the one that he wants to be known by) is "Lore-Setani-Aunger-Manar-Chopar-…it just keeps going on! He claims to have a tremendous amount of magical lore written inside his pages, but who knows? He acts as if he is a grand master of magic, but in truth, he gets scared a lot…especially around Choux."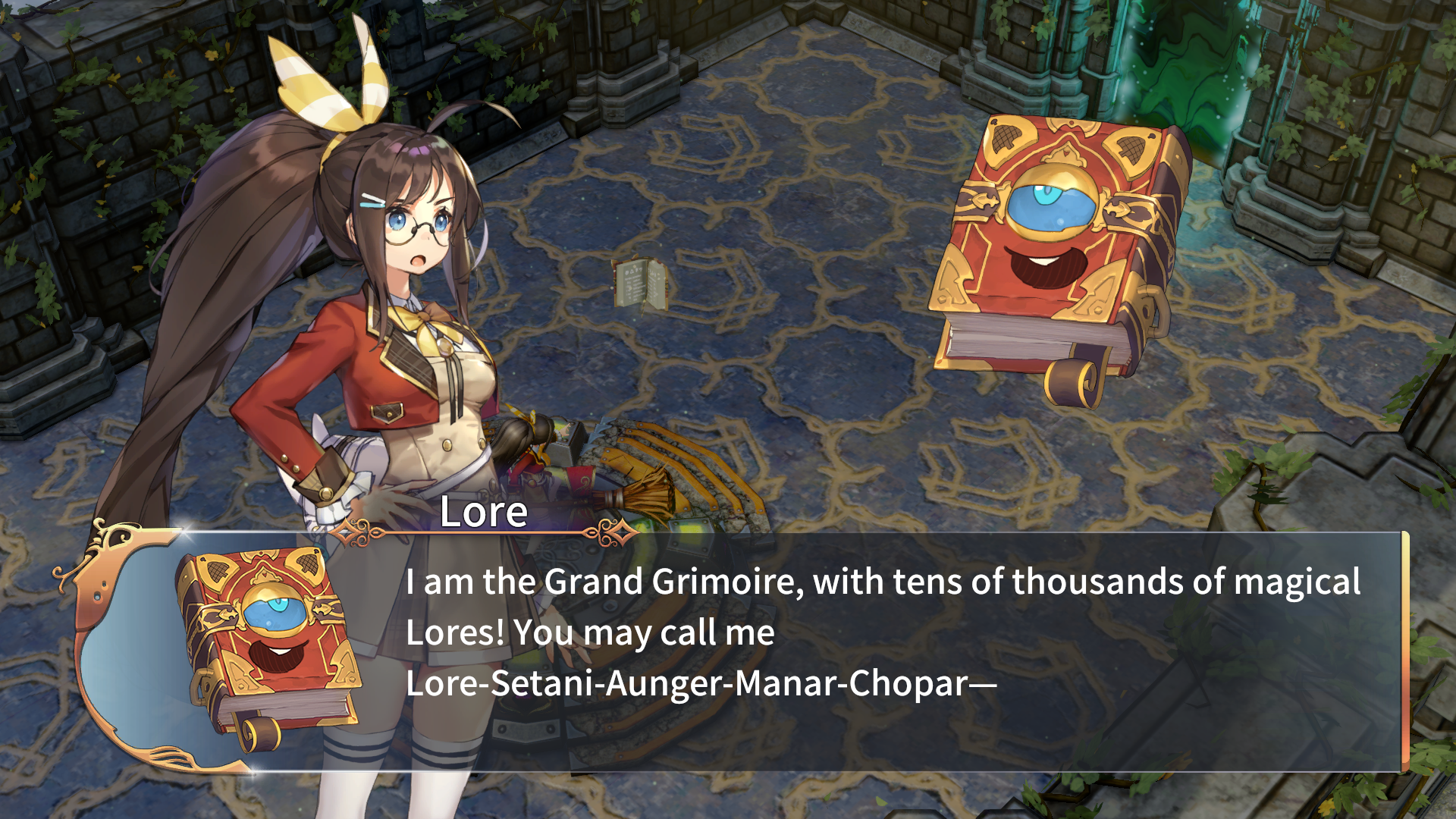 The mecha-monsters that inhabit Ragnoah play a crucial role in the story, too. Much of RemiLore's story, setting and characters are inspired by Japanese anime. The Studio Ghibli classic Laputa: Castle in the Sky was particularly influential, especially when it comes to the enemies. "The mechanical golems in that film were fantastical," raves the dev team, "and we thought something similar would fit well in the world of Ragnoah. We also wanted to create monsters that were not dark and gruesome."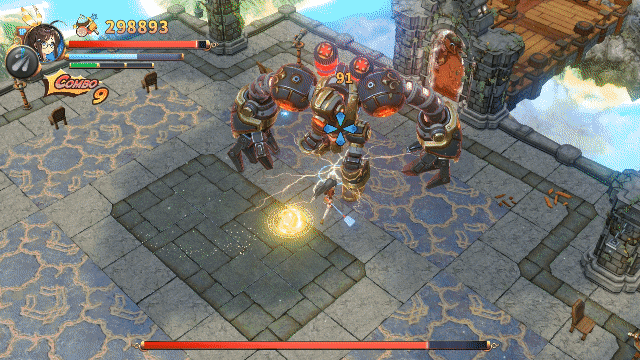 What twists and turns will the story take, and how does it end? We don't want to spoil anything, but the relationships between Remi, Lore and Choux will continue to evolve as the story unfolds, as will their personalities. Many mysteries will come to light over the course of the adventure—such as the cause of the mecha-monsters' rampage. You'll get to experience all the action, excitement and drama for yourself when RemiLore: Lost Girl in the Lands of Lore arrives on Nintendo Switch, PlayStation 4, Xbox One and Steam in the not-too-distant future.