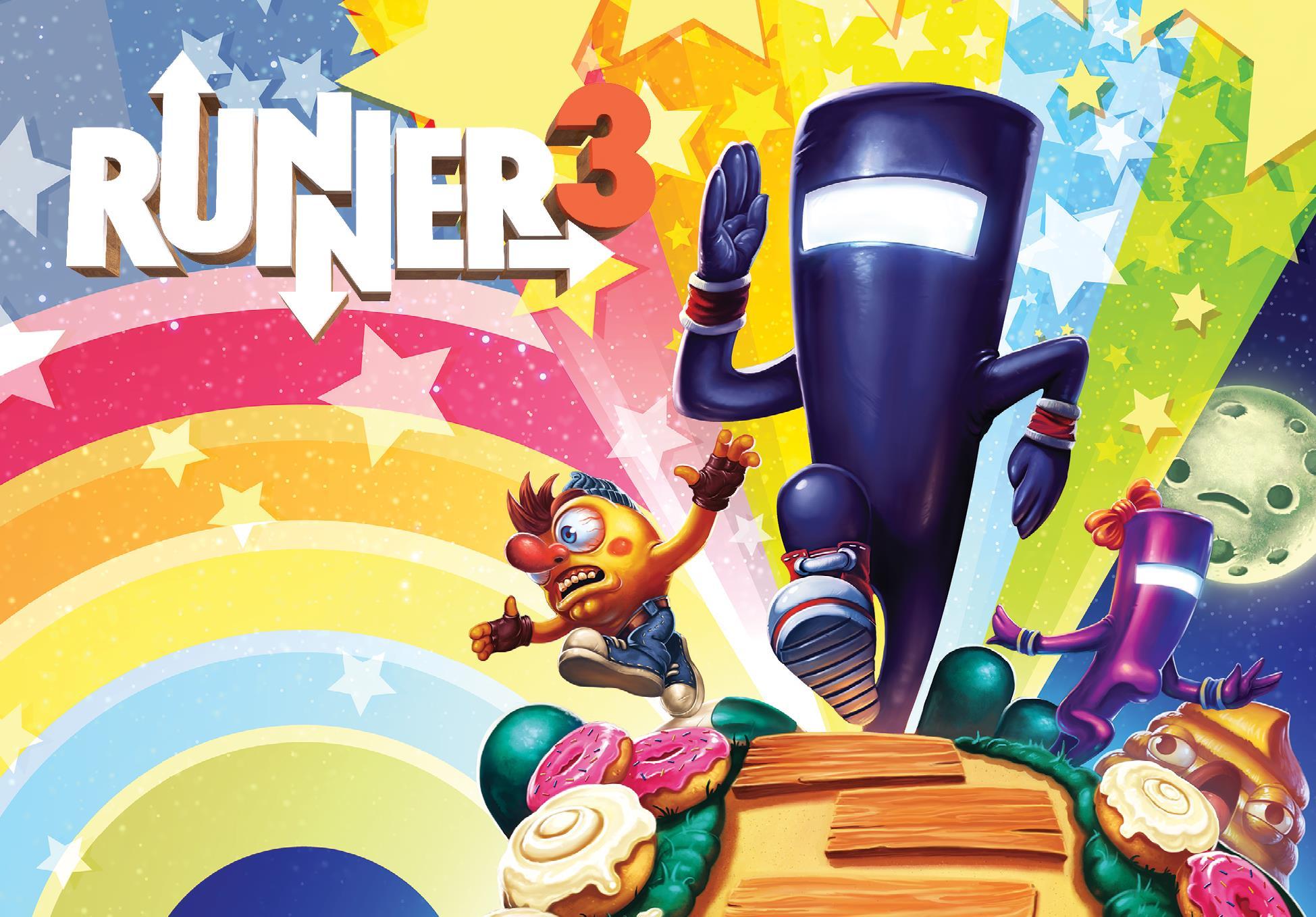 There's a time to fight and there's a time to run…but for CommanderVideo, the time for both is on May 22. That's when the long-awaited rhythm/action platformer Runner3 arrives on Nintendo Switch. Developed by Choice Provisions, Runner3 follows in the flamboyant footsteps of its predecessors with level after level of auto-running fun. You'll jump, slide, kick, bounce and boogie your way past enemies and obstacles in an effort to stop the terrible, treacherous, troublemaking Timbletot!
Dauntless dashing, however, is only the beginning. As you rush past giant foodstuffs, through haunted amusement parks and across industrial landscapes, you'll ride creatures and vehicles (including a mine cart, a giant grub and…a flying eggplant!?), explore branching paths, snag collectibles, earn new outfits and battle quirky bosses. And the courageous commander isn't alone—CommandgirlVideo gets in on the action too, as do numerous friends, top-secret guest stars and Dave. And let's not forget the trusty Narrator, Mr. Charles Martinet (who's best known as the voice actor for a certain Koopa-stomping video-game hero, you know which one we're talking about).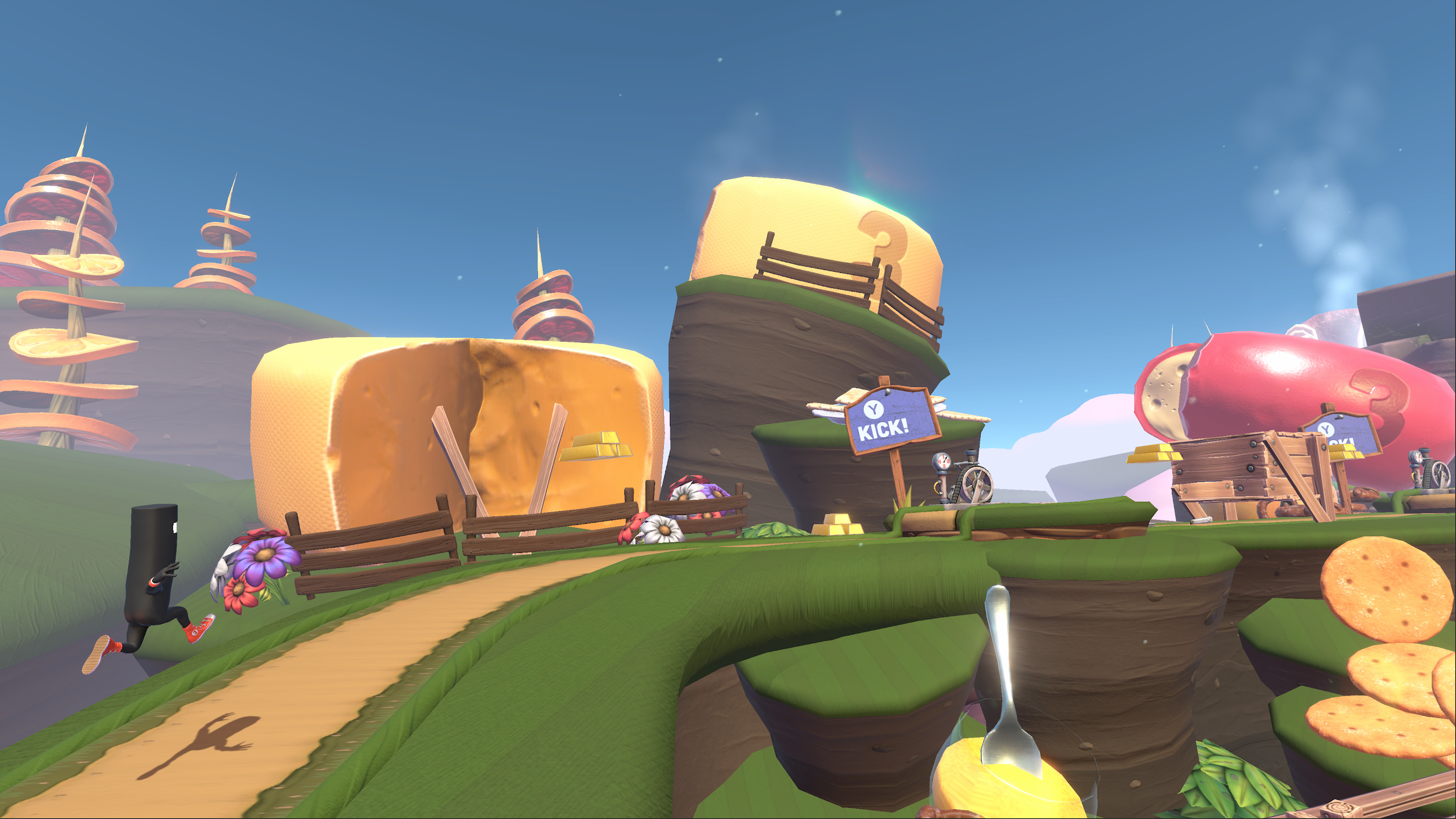 But wait, there's more! In addition to regular stages and so-tough-your-head-might-explode challenge stages, the game features three worlds' worth of retro-style platforming levels, complete with boss encounters—if you have the skills to unlock them.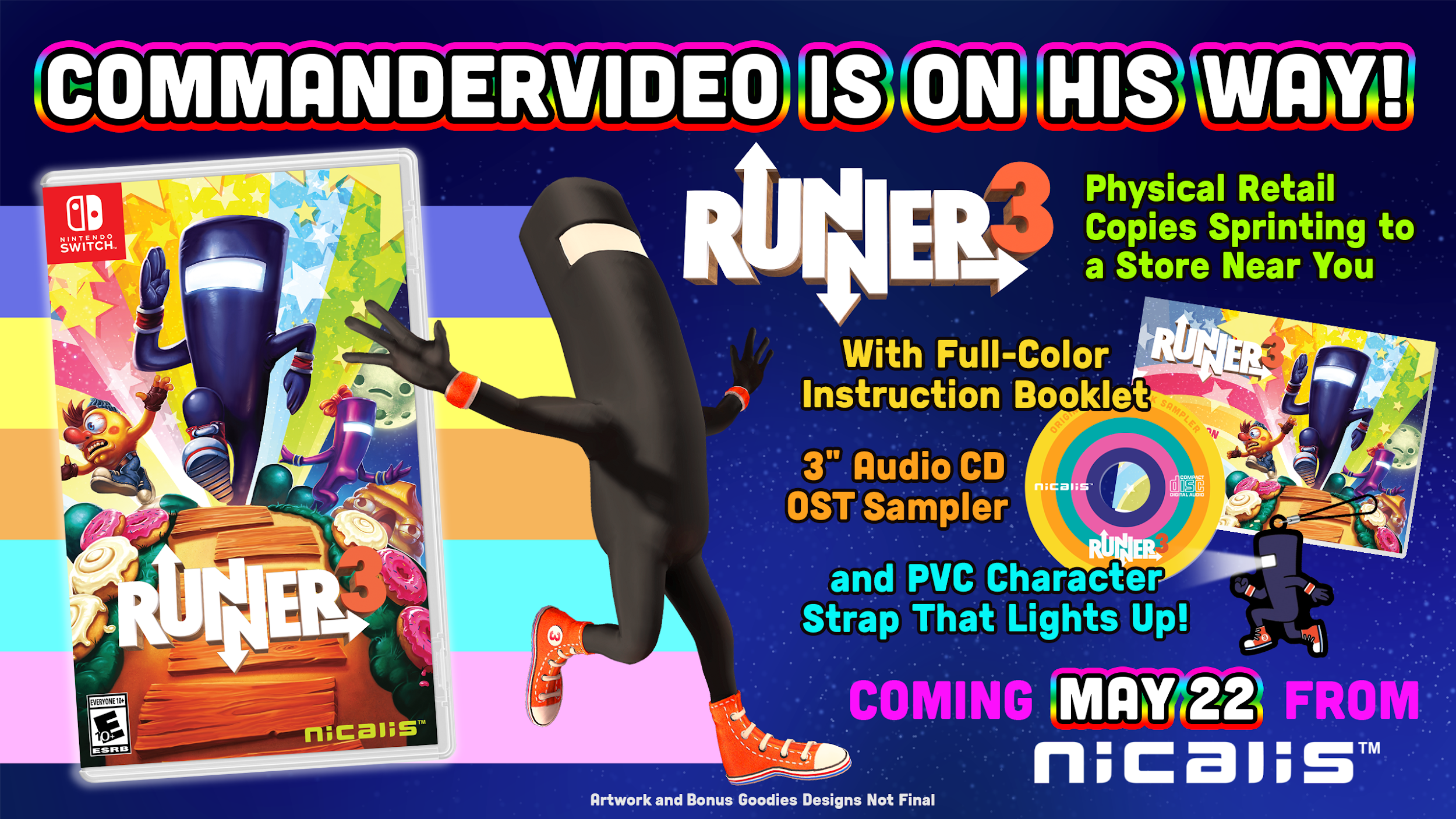 Alongside the digital version sold through the Nintendo Switch eShop, Runner3 will also be available in a collectible physical edition that includes the game card, a full-color manual, a soundtrack sampler mini CD and a CommanderVideo character strap that lights up! If that puts a spring in your step, you should run (not walk) to your nearest video game store to place a pre-order, or make a purchase online at retailers like Amazon, Best Buy, GameStop and Target. The finish line is in sight, and Runner3 will be racing onto a Switch near you in no time!