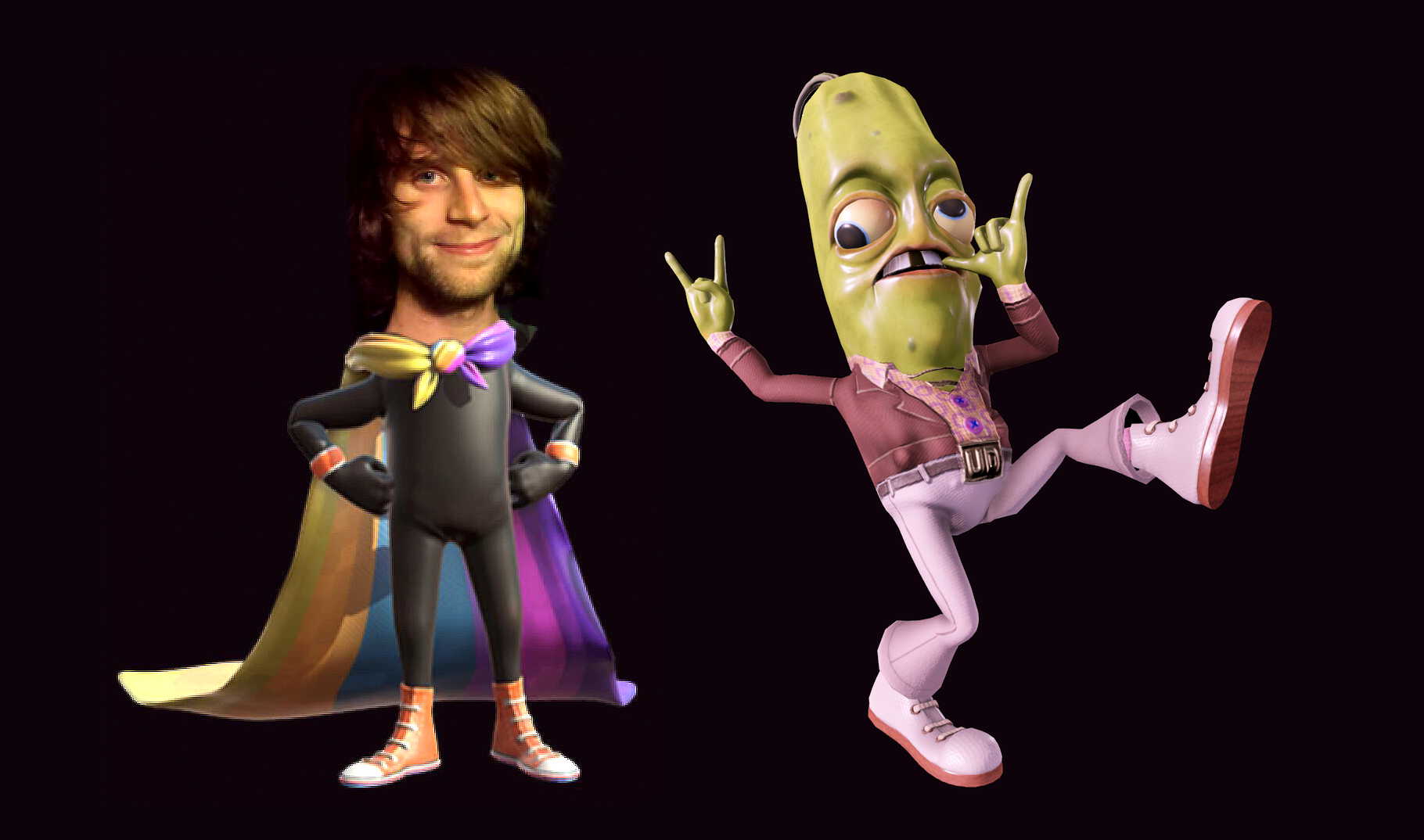 Hey, everyone!
I'm Dant Rambo, producer/writer/whatever-else-is-needed at Choice Provisions. The fine folks at Nicalis have offered us a chance to chat with you all about the upcoming release of Runner3, the third entry in the BIT.TRIP RUNNER series. Better yet, they've agreed to publish a physical version of the game when it releases this year!
And before you ask: No, there's nothing we can do about the acrid taste of the Switch cartridges. We asked.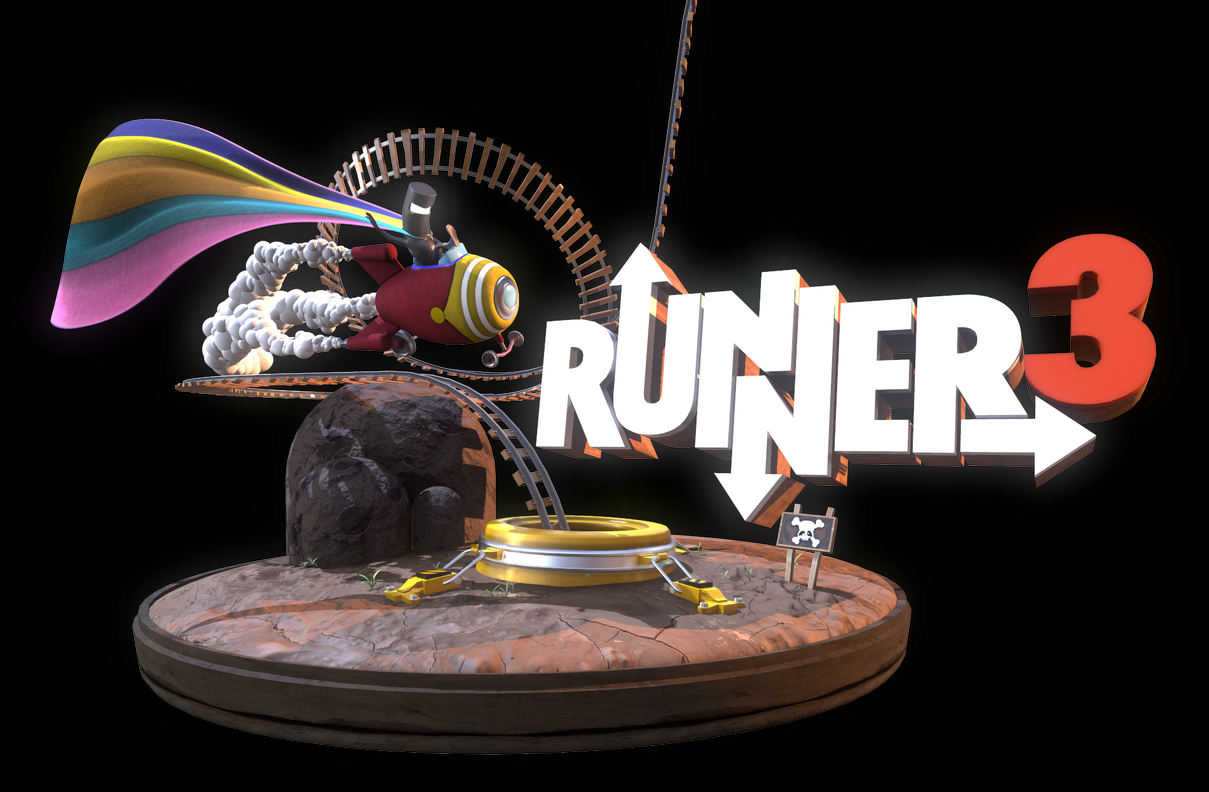 As it is with any sequel, the primary challenge of Runner3 was to ensure it felt like a necessary game. If it were simply a retread of previous titles, people would understandably not feel compelled to buy it. We probably wouldn't have had a lot of fun making it, either. This is why we pushed ourselves to make a bigger, funner, weirder (we can't stress that one enough) and all-around better game with Runner3. There are branching paths in every level, vehicle sections, a shop where players can purchase costumes, capes and more (with no in-game purchases!), a new collectible in the form of gems, new playable characters and so much more. I hope to do a post in the near future that breaks down the many additions and improvements in the game, but rest assured in the meantime we put a lot of work into making Runner3 a worthy successor to previous RUNNER games.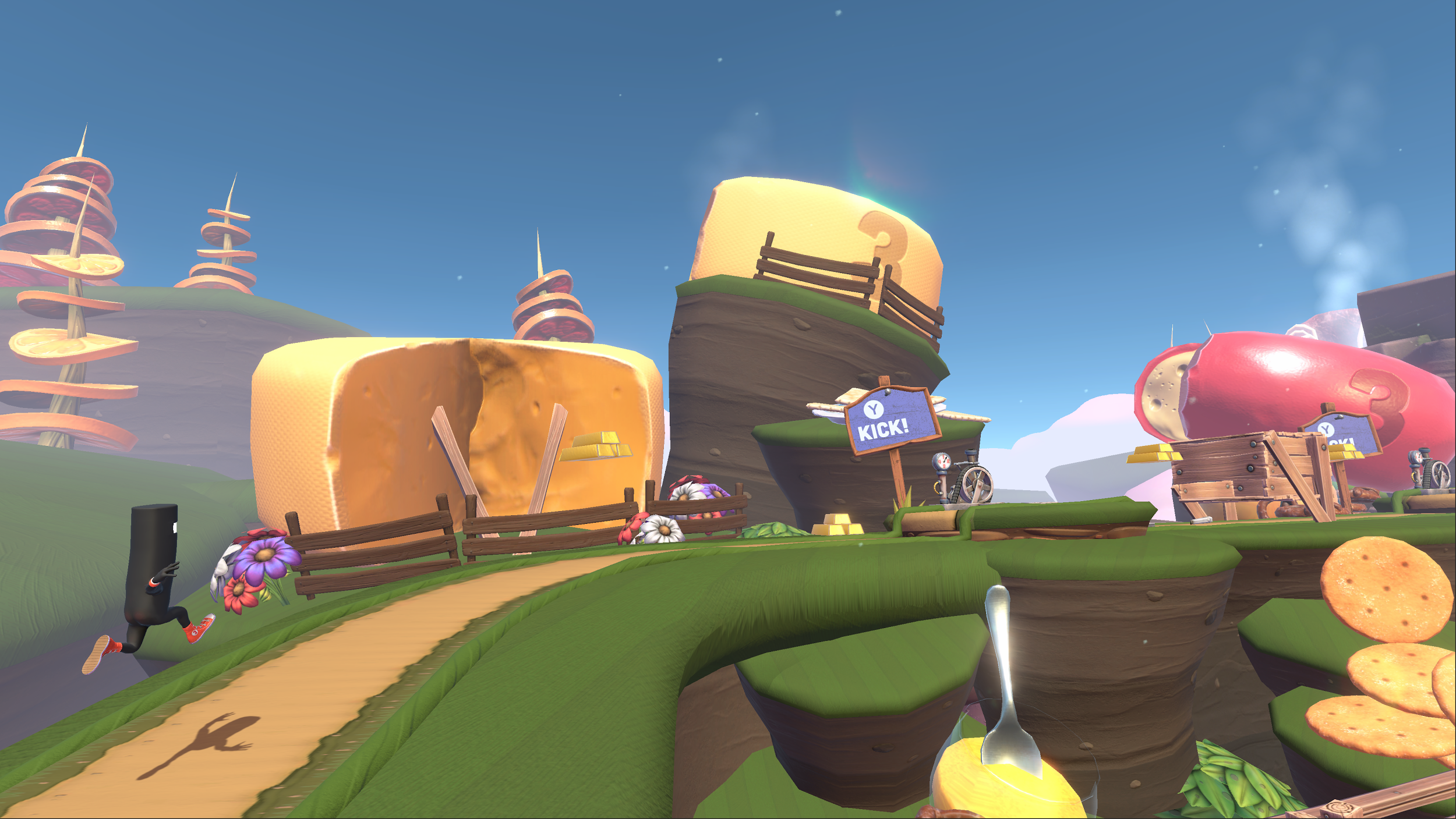 This all assumes you've even heard of Runner3, however. Which, if we've been doing our job right, you have! I'll do my best to break it down for those who are unfamiliar, though. The elevator pitch is that it's a rhythm-music platformer with a heavy emphasis on the rhythm and the music. Every action you perform in the game–whether it be jumping over an enemy or ducking under an obstacle–has a sound associated with it, allowing the player to contribute to the music of the game as they play. If you're still a little lost, I recommend taking a look at the trailer. I'll wait.
All done? Good deal. Now that everyone has a good sense of what the RUNNER games are all about, I'd like to share with you just one of the things we feel makes this series worth your time. It's a person, actually, and his name is Charles Martinet. Many (all?) of you likely know him as the voice of Mario, but did you know he's also the narrator of Runner2 and Runner3? Somehow, amazingly, he's been gracious enough to work with us on two games at this point. And because so many people told us he was one of their favorite parts of Runner2, we decided to record way more VO with him this time around. There's quite a bit of Martinet in Runner3, but we can discuss that more another time…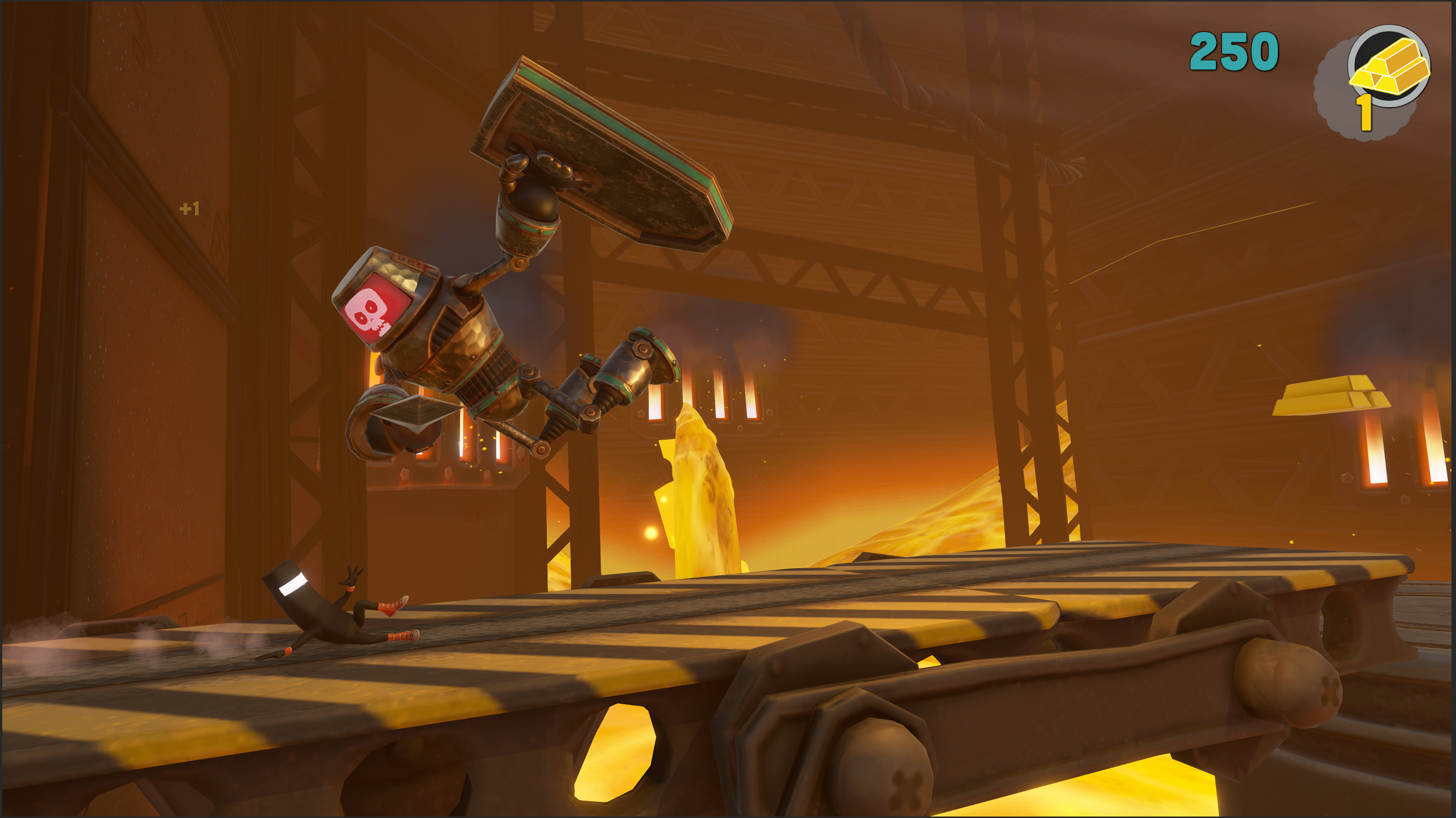 We have a lot more to say about Runner3 in future posts, but this is probably a good stopping point for now. If you're looking forward to the game, we highly encourage you to pre-order it from Amazon or GameStop! In typical Nicalis fashion, the "launch edition" copies will include some cool bonus items, such as a full-color instruction manual, a sampler OST and a super fun pack-in we plan to announce soon.
And speaking of announcements, we also hope to share a release date for the game with you very soon! We're in the home stretch of development now, and we can't wait for this game to finally be in your hands.
Stay tuned and thanks for reading!