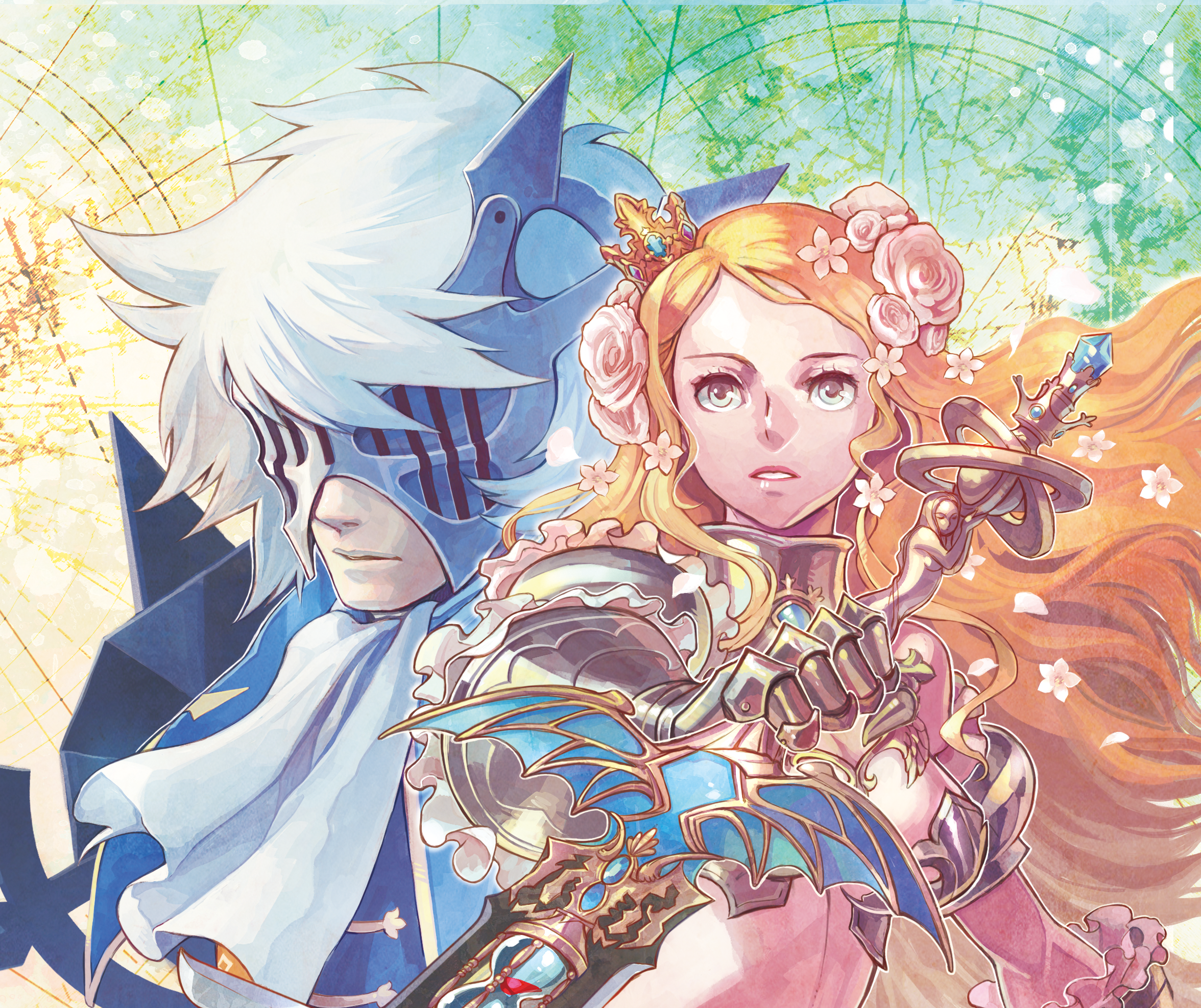 In just over a month (on July 31), Code of Princess EX will bring its colorful brand of hack-and-slash action-RPG fun to a whole new audience on Nintendo Switch, letting players save the kingdom of DeLuxia either at home or on the go. But even better, as the EX in the title implies, it features a lot of EXtra improvements to satisfy even those already familiar with Princess Solange's valiant adventures. Take a look!
Co-Op Campaign Mode
What's better than a hack-and-slash side-scroller? A hack-and-slash side-scroller you can play with a friend! Two players always had the option to team up in Free Play and Bonus Quests modes, but now you can experience the entire story together in local co-op Campaign Mode. All you have to do is select the two-player mode from the main menu and you're ready to kick bad-guy butt on a single Switch system. Of course, you can still engage in Free Play and Bonus Quests in local co-op mode as well.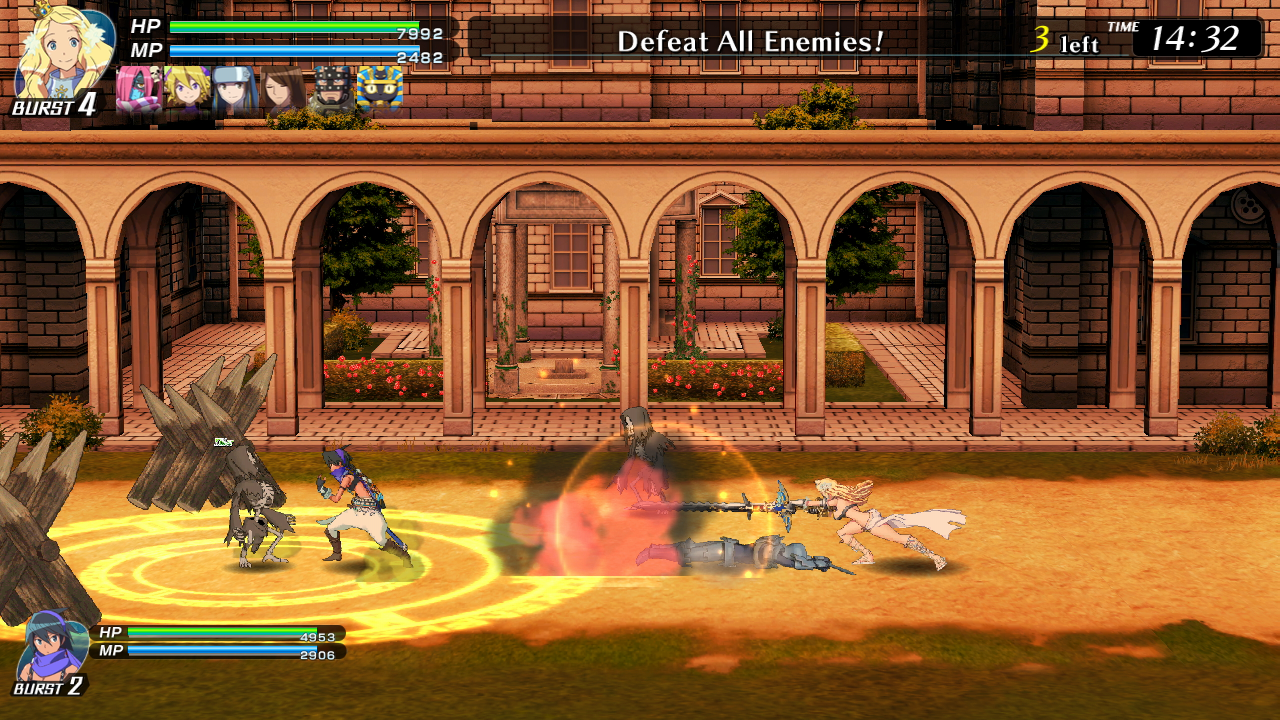 Campaign Mode Adjustments
The inclusion of co-op isn't the only change made to the game's story mode. Originally, only four characters were playable in Campaign Mode, leaving heroes like Tsukikage and Master T in NPC support roles. Now, however, as you encounter these characters, they're added to your playable roster; you can see your entire current party beneath your HP and MP bars. Furthermore, whenever you beat a Campaign Mode quest, not only do the player-controlled characters earn experience points, but inactive party members also earn EXP (albeit at a 50 percent rate), so they'll be ready for action should you want to bring them into battle. Additionally, Campaign Mode cutscenes now feature the original Japanese dialogue.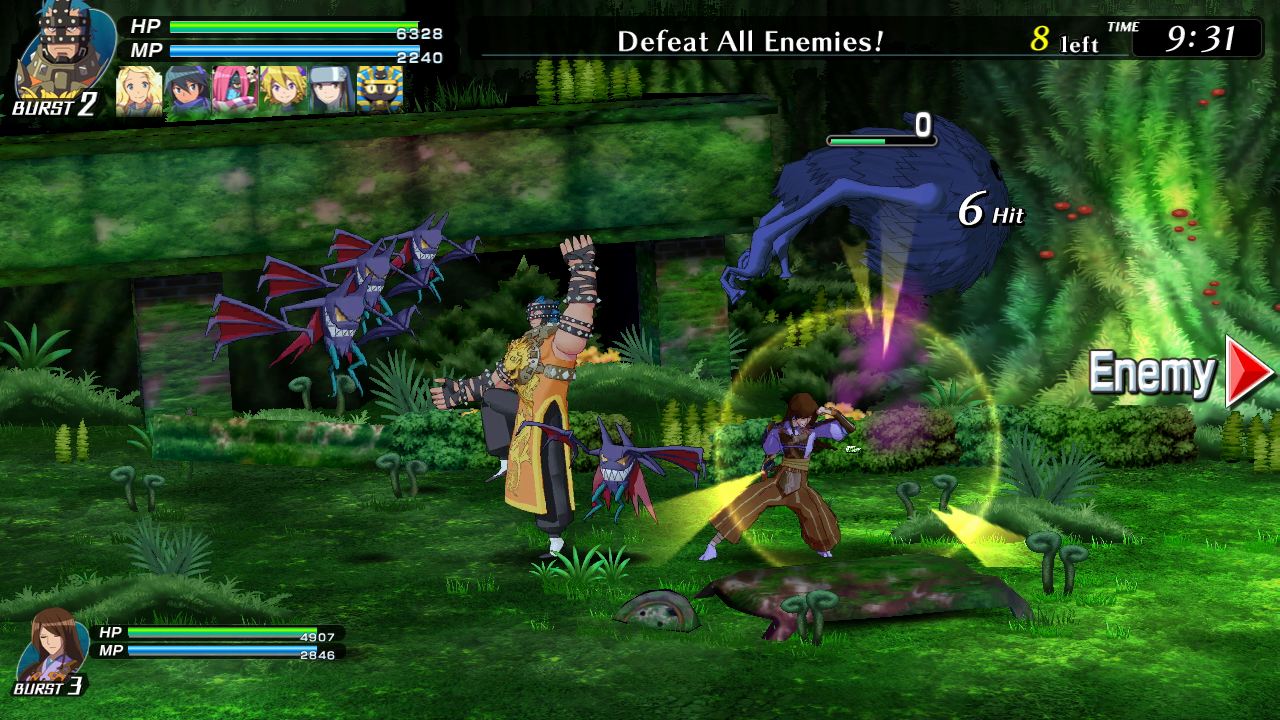 Altered Skill System
In the original Code of Princess, every time you leveled up you were allocated skill points that you could use to customize your stats across six categories. Great in theory, but in practice it ended up creating characters without much individuality. Stats are now upgraded automatically, so each character evolves in their own distinct manner. Also, the Speed stat in the original game didn't have much noticeable impact, so in Code of Princess EX it has been replaced with the Resist stat (which measures your magical defense). The Mind stat, which previously affected both magical attack and defense, now strictly measures magical offensive power, while the other stats—Vitality (max HP), Piety (max MP), Attack (physical strength) and Defense (physical defense)—remain intact.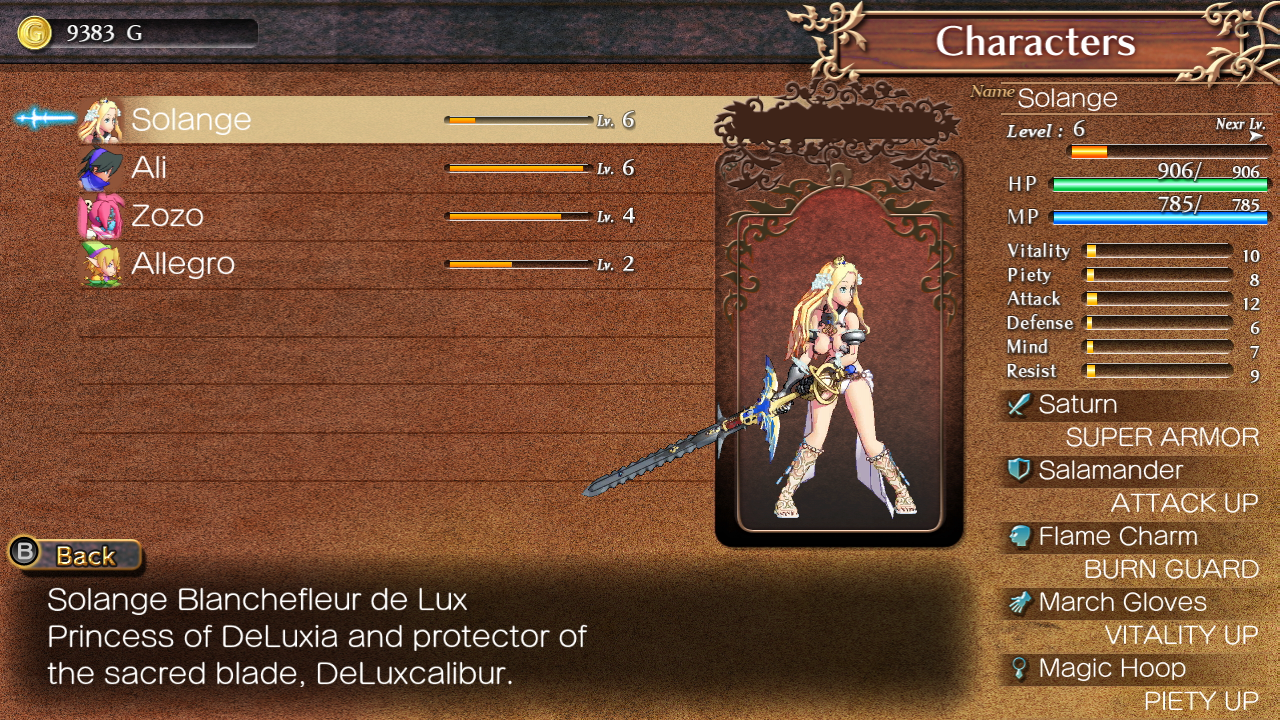 Redrawn Artwork
Now that Solange and friends are arriving on a high-definition system, the visuals have been redrawn to take advantage of that improved graphical fidelity. The more detailed, higher-resolution presentation of the sprites allows you to see intricate animation nuances that were barely noticeable before, allowing you to soak in every pixel of the gorgeous character designs. Some background elements have been remade, too; for instance, when Solange's party visits a tavern early in the adventure, the establishment has been given a tiled floor makeover that looks much more chic than the previous dirt-floor texture.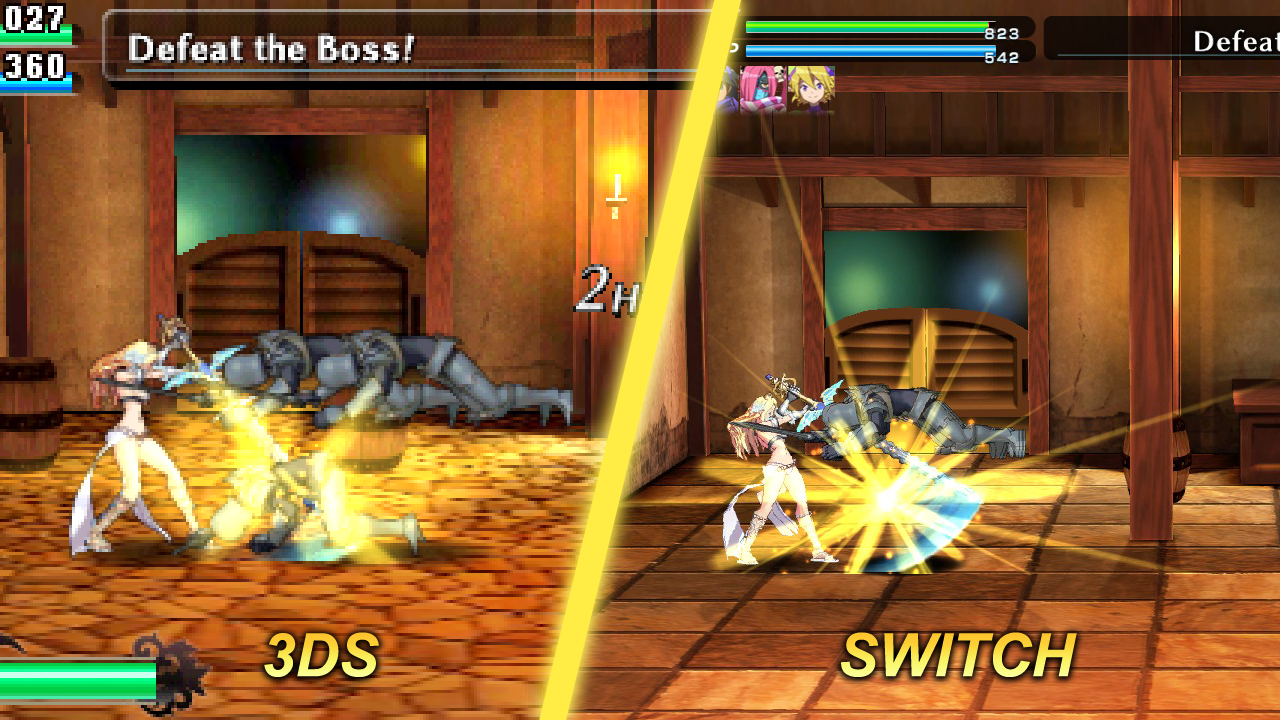 Improved Playability
Arguably, the one drawback of the original Code of Princess was its inconsistent frame rate, which was especially noticeable when multiple large enemies were on the screen at once, all unleashing effects-heavy attacks. That's no longer a problem in Code of Princess EX; the action remains as smooth as silk, even in the most intense confrontations. Other gameplay refinements include more consistent item rewards across all modes (meaning you'll get more useful items more frequently), plus a rebalanced version of the Burst ability. This useful technique allows you to temporarily enter a powered-up state to topple tough foes and escape tricky situations, but since you could previously toggle it on and off at will, it was considered overpowered in its original form. Now when you initiate Burst, it must run its course, plus you're restricted to using Burst a limited number of times per level. (Certain equipment can increase that number.) Last but not least, some boss AI has been enhanced, ensuring a more enjoyable experience.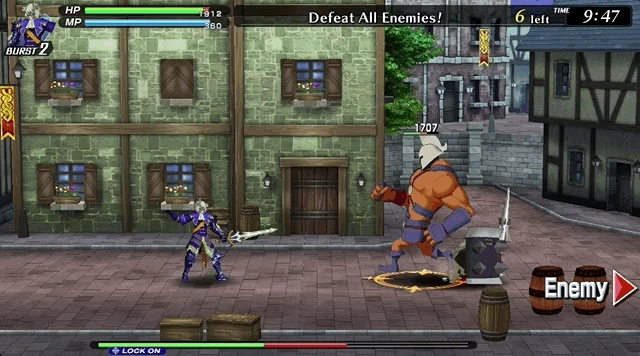 As you can tell, a lot of love and care has gone into refining, adjusting and improving every aspect of Code of Princess EX to ensure that it's as fun and balanced as possible. You can prepare for the coming battle by pre-ordering the game from retailers such as Amazon, Target, Best Buy and GameStop before it arrives on Nintendo Switch both physically and digitally on July 31. And don't forget that the launch edition of the physical version will contain the game card along with some bonus goodies: a full-color instruction booklet and 3" CD soundtrack sampler.