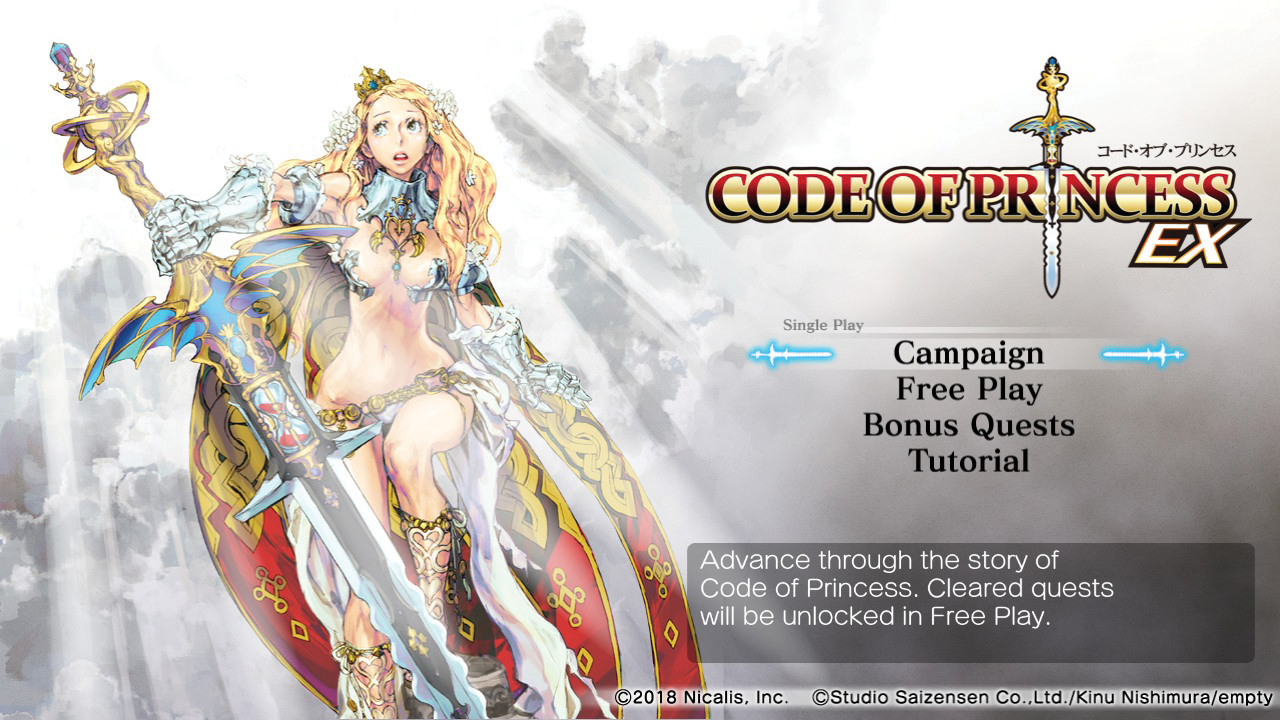 Get ready for a date with royalty! On July 31, the lovely Princess Solange would be thrilled to get to know you better when Code of Princess EX arrives on Nintendo Switch in physical and digital form.
But don't expect any idle small talk. With the legendary DeLuxcalibur blade in hand, the princess has a realm to save and evildoers to smite as she embarks on an epic quest (along with her friends). And that's not all—there's much more to this action-packed adventure beyond the game's main story. Here's a look at the various modes you'll discover in this colorful, multi-plane hack-and-slash side-scroller.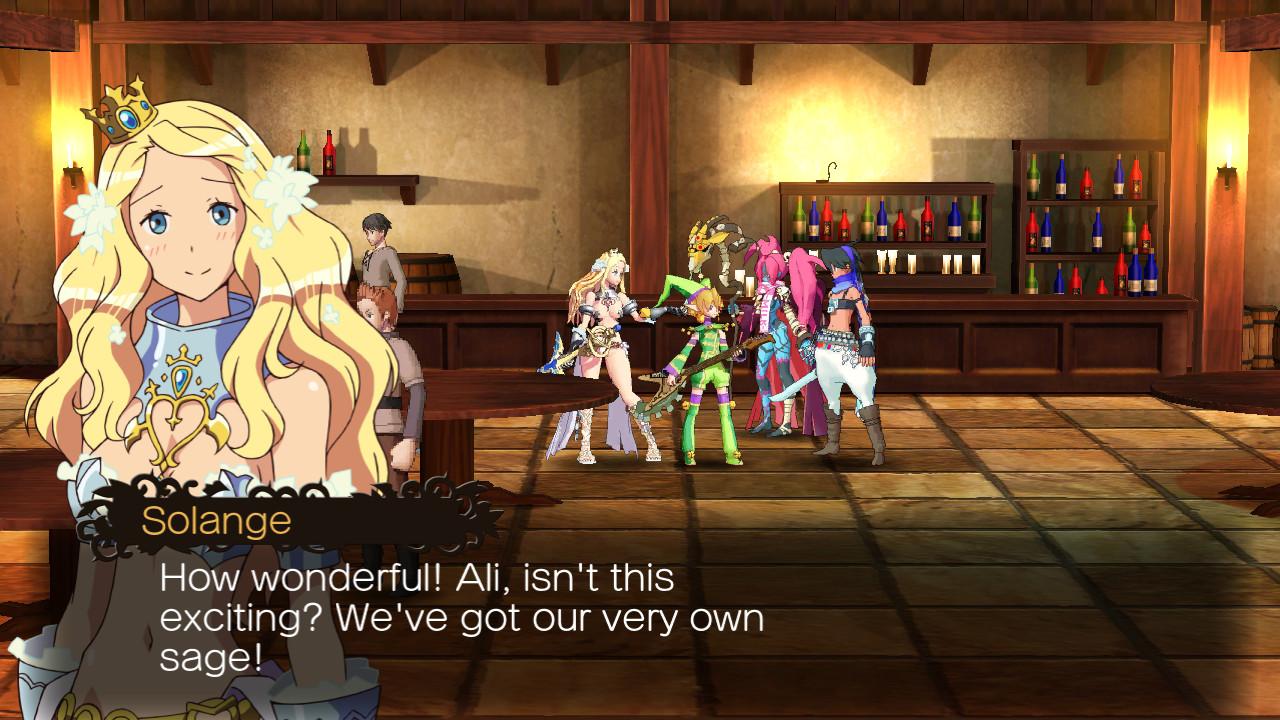 Campaign
Experience the tale of Solange and her comrades as they battle their way through nearly 30 stages in an attempt to save the kingdom of DeLuxia from the forces of evil. Cutscenes bookend each mission, allowing you to witness the many twists and turns that await the heroes as they journey past villages, forests, graveyards, cliffs, castles and more. As you defeat foes and overcome challenges, you'll level up and increase in strength, plus you'll find equipment to boost your stats. In addition to Solange herself, this mode lets you play as kind-hearted thief Ali, necromancer Zozo, elven bard-sage Allegro, blind samurai Tsukikage and others as they join your party. You can tackle this mode either solo or in local two-player co-op on a single Switch console.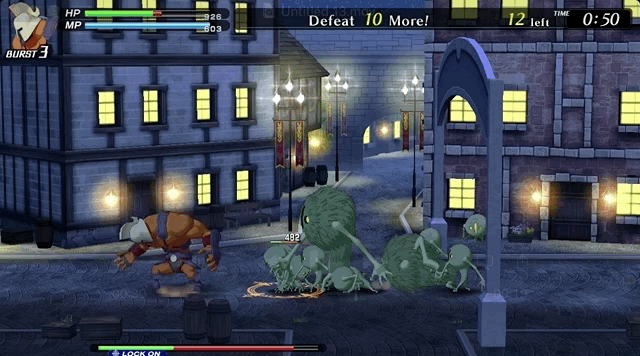 Free Play
As you advance through Campaign mode, the quests that you beat will be unlocked for Free Play. Though the gameplay is essentially the same, you're now able to play through stages with any character you've unlocked, including not only the main cast of Campaign mode, but also characters who are typically noncombatants and even as the enemies! Free Play mode is great for quick bursts of fun without the story, plus it's an excellent way to earn additional experience points to level-up your characters. Like Campaign mode, Free Play can be enjoyed in single-player mode or with a friend.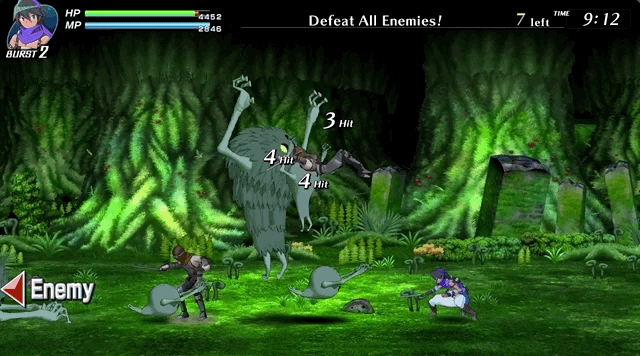 Bonus Quests
Also unlocked by playing through the main game, Bonus Quests offer distinct goals and new opportunities to strengthen your heroes. These missions often feature challenging objectives such as slaying a number of tough foes within a time limit, protecting helpless villagers or facing dangerous new combinations of enemies not encountered in other modes. Naturally, you can play Bonus Quests by yourself or in co-op mode.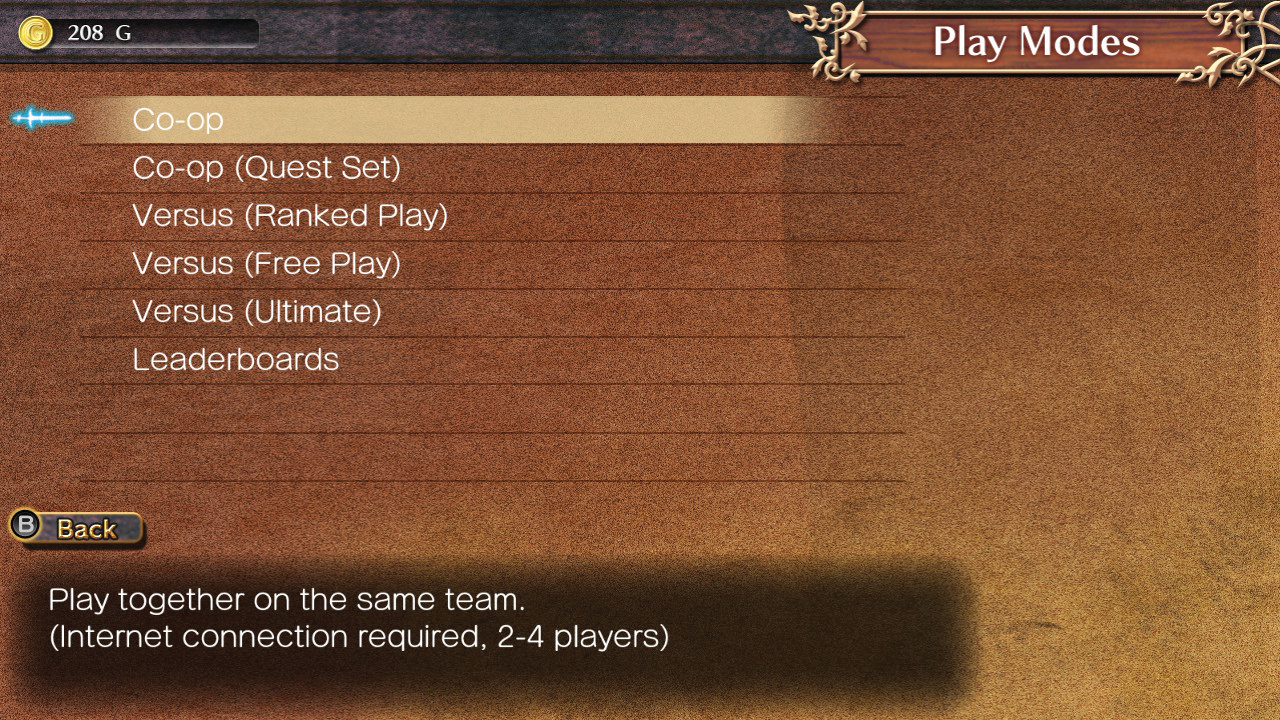 Internet Co-op
Don't have a friend nearby for local co-op play? No problem! You can also team up online in cooperative multiplayer action for up to four players using a wide range of characters. There are two ways to play: You can take on individual quests as you see fit (similar to the missions offered in Free Play mode), or you can tackle "quest sets" that allow you to play through multiple stages in predetermined groups. Whether you're looking for a quick fix or something more substantial, it's available in online co-op.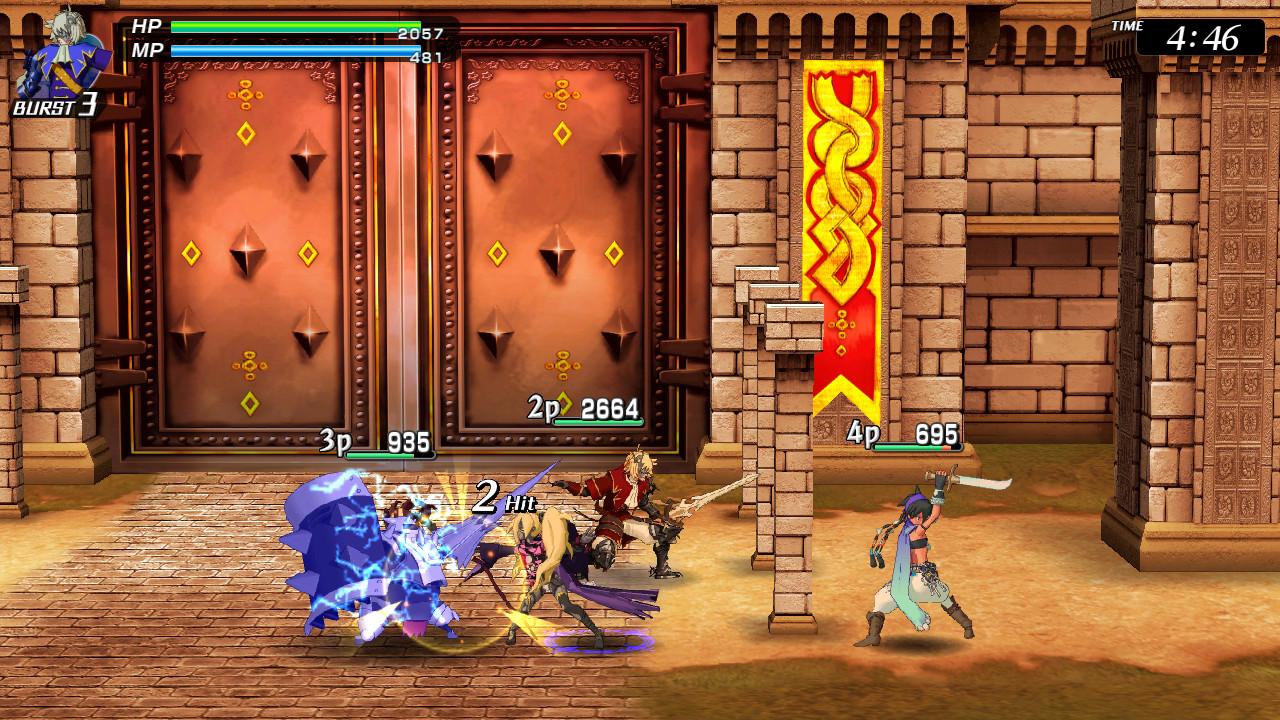 Internet Versus
Sure, you've traveled from one end of the kingdom to the other and defeated legions of baddies in the name of thwarting the forces of darkness, but are you ready to see who's the best in DeLuxia? You'll get your chance in the competitive online versus mode, which is available for two to four players. Using any character in the game, you'll let loose with regular attacks, special moves, combos and defensive abilities in a free-for-all showdown. There are three types of versus play: Ranked Play (in which all characters are evenly balanced and you compete for leaderboard supremacy by earning Princess Points), Free Play (a just-for-fun mode also using balanced characters), and Ultimate (which enables you to use powered-up characters with the levels and equipment customizations you've acquired in other modes). You can join an existing lobby or create your own (including private, password-protected lobbies), and, depending on the type of versus mode you pick, you can activate filters for the number of players, your opponents' ranks, preferred characters and more. You can select from several different battle arenas, too.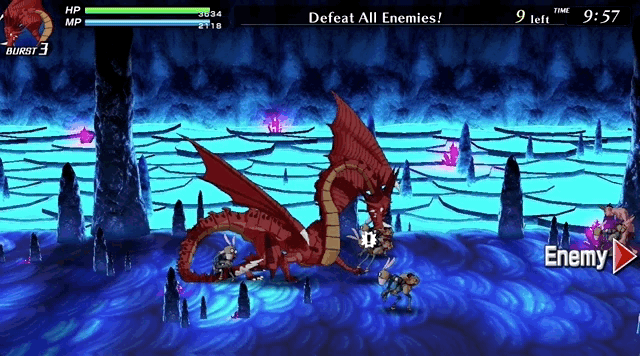 With a variety of modes encompassing single-player and multiplayer, online and offline, and cooperation and competition, Code of Princess EX will have plenty of content for Nintendo Switch owners to sink their swords into when it arrives on July 31. Don't forget to take advantage of the physical version launch edition goodies by pre-ordering now at retailers including Amazon, Best Buy and GameStop!