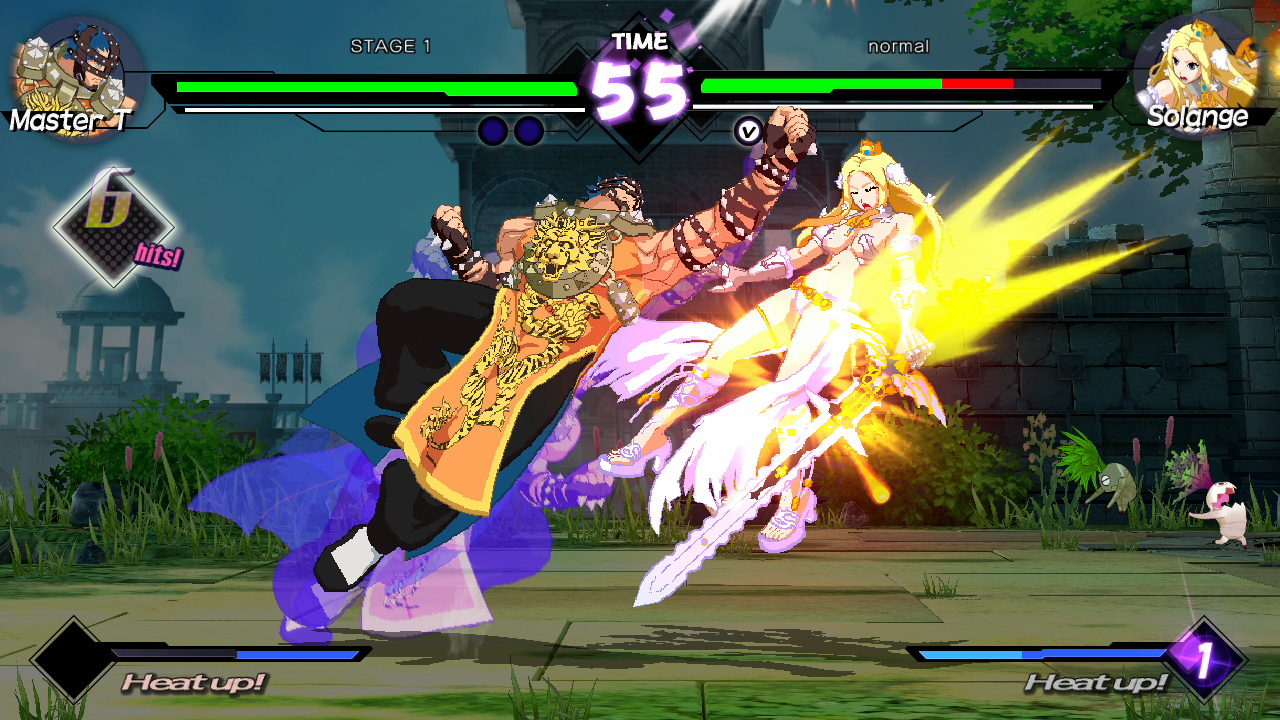 A robotic female soldier. A masked warrior. A sword-wielding princess. A schoolgirl riding an enormous cat!?! These unique fighters—and many more—collide in the one-on-one 2D fighting mayhem of Blade Strangers, which will be available soon on Nintendo Switch, PlayStation 4 and PC. The game has entered its final months of development and will land in players' hands this summer.
Blade Strangers is a collaboration between Nicalis and Studio Saizensen (translation: "In the Front Line"), a game development studio based in the Saitama prefecture of Japan. Studio Saizensen was founded in 1997 by Toshinobu Kondo, the original artist and co-creator of the cult-hit platformer series Umihara Kawase (also known as Yumi's Odd Odyssey in North America). Mr. Kondo and his team have developed games for nearly every Japanese game console from the Super Famicom to the PlayStation 4. In addition to Blade Strangers, they are also in the process of bringing Code of Princess EX to Nintendo Switch this summer.
Ten characters have been revealed thus far in this gorgeous crossover fighting game, including Solange, Ali, Master T and Joe the Liongate from Code of Princess EX; Kawase, Noko and Emiko from Umihara Kawase; and Curly Brace from Nicalis' indie sensation Cave Story. Each unique fighter is equipped with multiple color palettes, their own character-specific theme song and background stage, as well as a diverse array of light attacks, strong attacks, throws, combos, special moves and meter-based super abilities. While preserving all the techniques of old-school fighting games, Blade Strangers offers easy-to-learn four-button controls and simplified inputs for special moves, placing the focus on skill and strategy rather than button memorization. The result is a competitive experience that's deep enough for fighting veterans, yet accessible enough for newcomers too.
In addition to genre staples like Arcade, Versus and Training modes, Blade Strangers features a Story mode in which you'll learn about how these disparate universes came together to battle the evil entity known as Lina. There's also a Missions mode that lets you polish your skills by completing specific challenges. And of course, you'll also be able to test your might against other players both locally and online.
The action arrives wrapped in a vibrant visual package. By using 3D models to create the character movement, then rasterizing each frame into a sprite that's manually touched up by veteran 2D artists, the developers have created breathtaking graphics and animation that combine the appeal of hand-drawn art with the fluidity of high-end CGI. It's as stunning to look at as it is fun to play!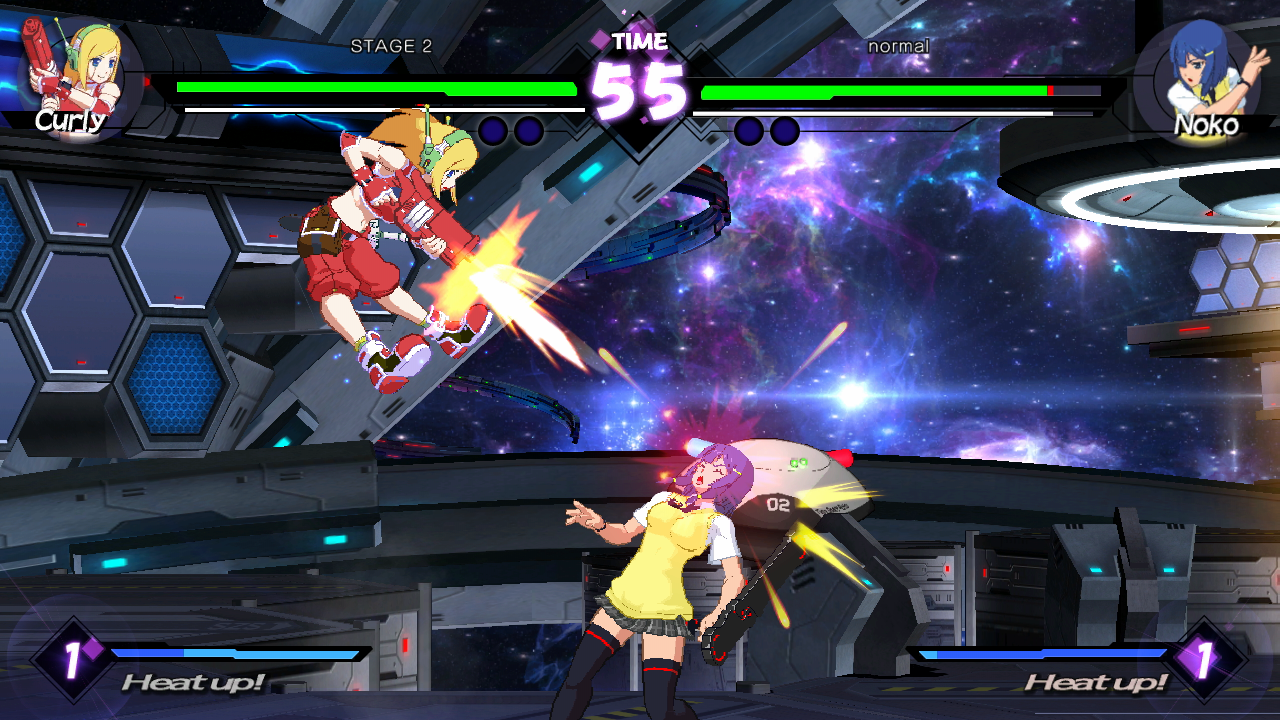 There's still much more to be revealed about Blade Strangers, so please look forward to learning new details about this all-new, action-packed fighting game in the weeks and months ahead!