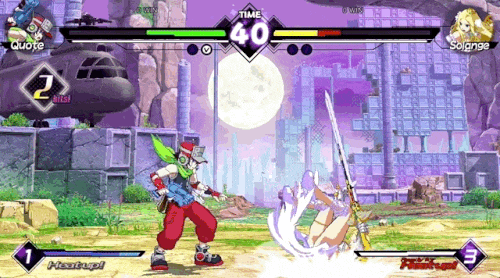 If you've been paying attention to Blade Strangers news, you've probably heard the game described with words like "accessible" and "newcomer-friendly." And while that's certainly true, given the game's four-button controls and easy-to-execute combos and special moves, it doesn't mean that Blade Strangers lacks complexity or depth. Quite the opposite.
Mastery of Blade Strangers starts with mastery of special moves, or, as they're known in this game, Skills. There are no half-circle or quarter-circle motions to memorize—all Skills are executed by pressing the Skill button either by itself or in conjunction with a direction on the joystick or D-pad. Skill controls are designed to be intuitive, so long-range moves like projectiles and tackles tend to be performed with Forward plus the Skill button, and rising attacks are often performed by pressing Down (or sometimes Up) plus the Skill button.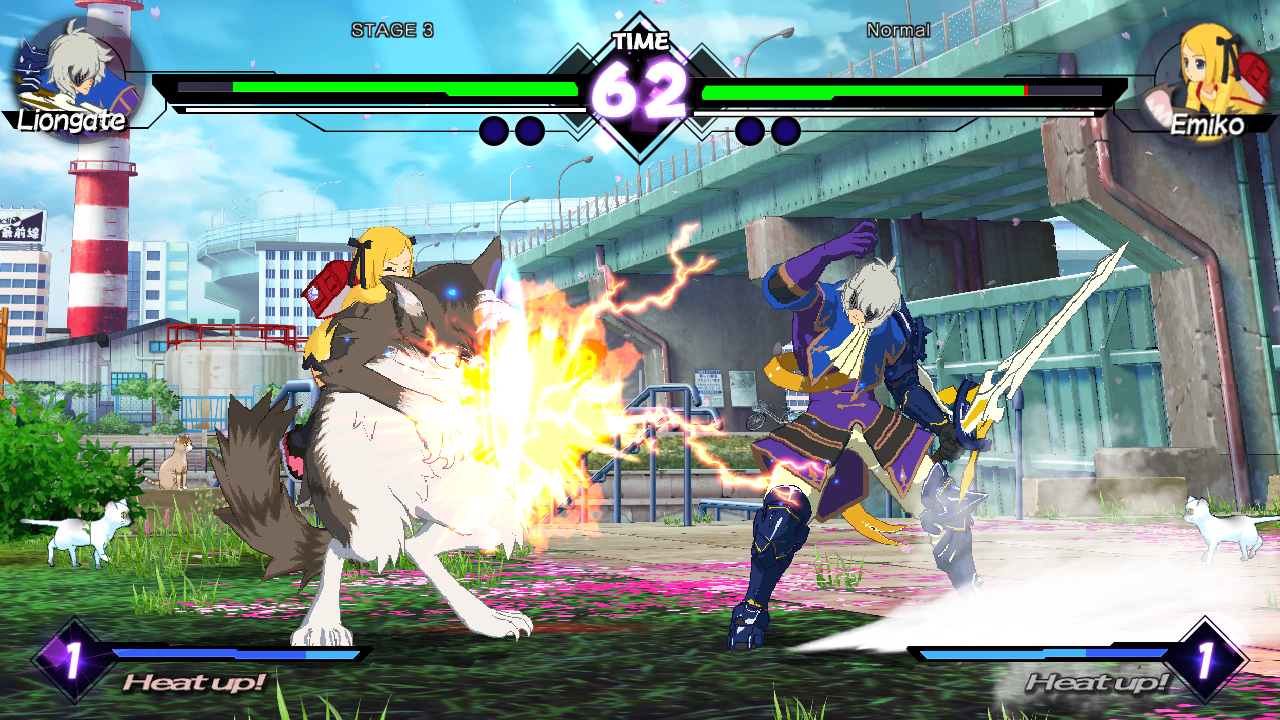 However, Skills are far from universal. Some characters may not have distinct moves assigned to every directional input, while other characters may have an abundance of aerial Skills that can be performed while jumping. Furthermore, some Skills can be performed both on the ground and in the air, some may be varied depending on how long you hold the Skill button, and others can be followed up with additional inputs. For example, once Helen's Arcus Bash connects, you can follow up with three different types of maneuvers. The bottom line is that even though the inputs required for Skills are simple, you'll still have to practice and learn each character's nuances if you want to consistently emerge victorious.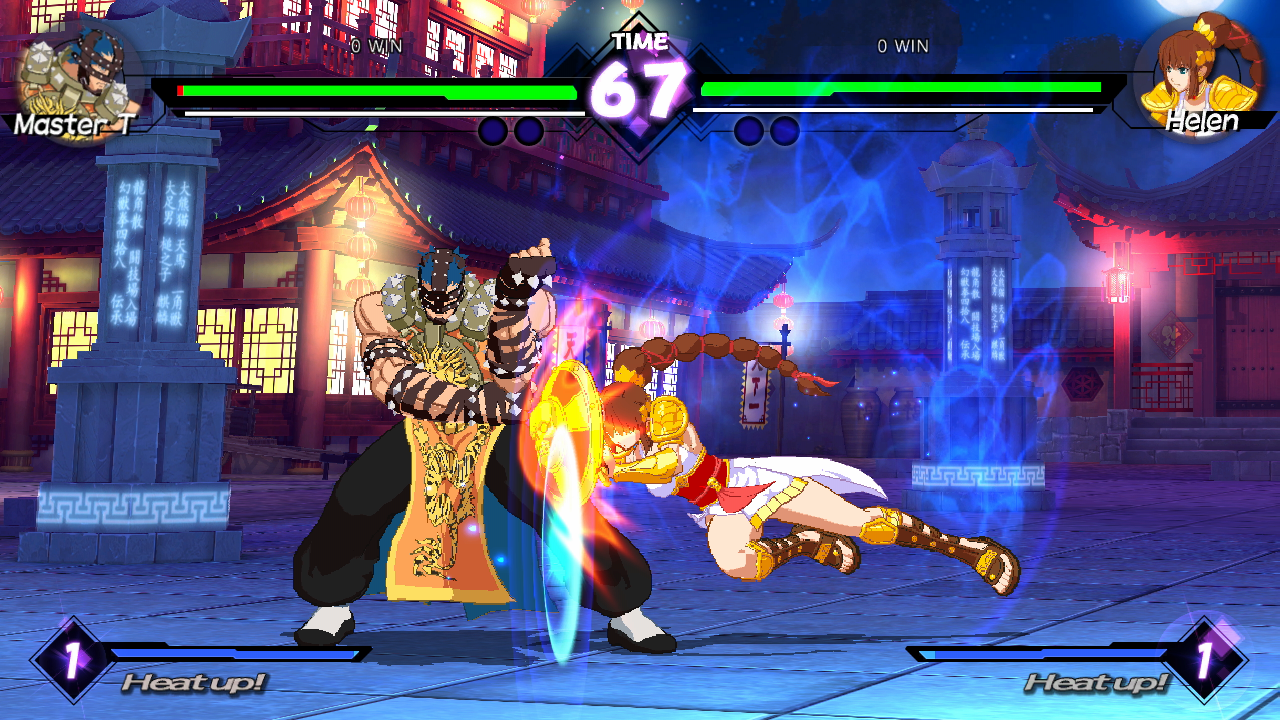 In addition to regular Skills, you can utilize Strong Skills, which are performed by pressing the Heavy Attack button simultaneously with the Skill input. (You can also assign an unused button to perform Strong Skills.) Generally speaking, these are slower but more powerful versions of regular Skills, and it's up to you to figure out whether a strong or standard Skill would be more effective. Furthermore, you can perform even stronger, powered-up versions of Skills called EX Skills by pressing the Unique Attack button simultaneously with the Skill input. EX Skills can be especially powerful, but they deplete half a bar from the Skill Gauge (found in the corner of the screen) that fills up as you fight. The Skill Gauge is also required for super-powerful Ultra Skills and other advanced maneuvers.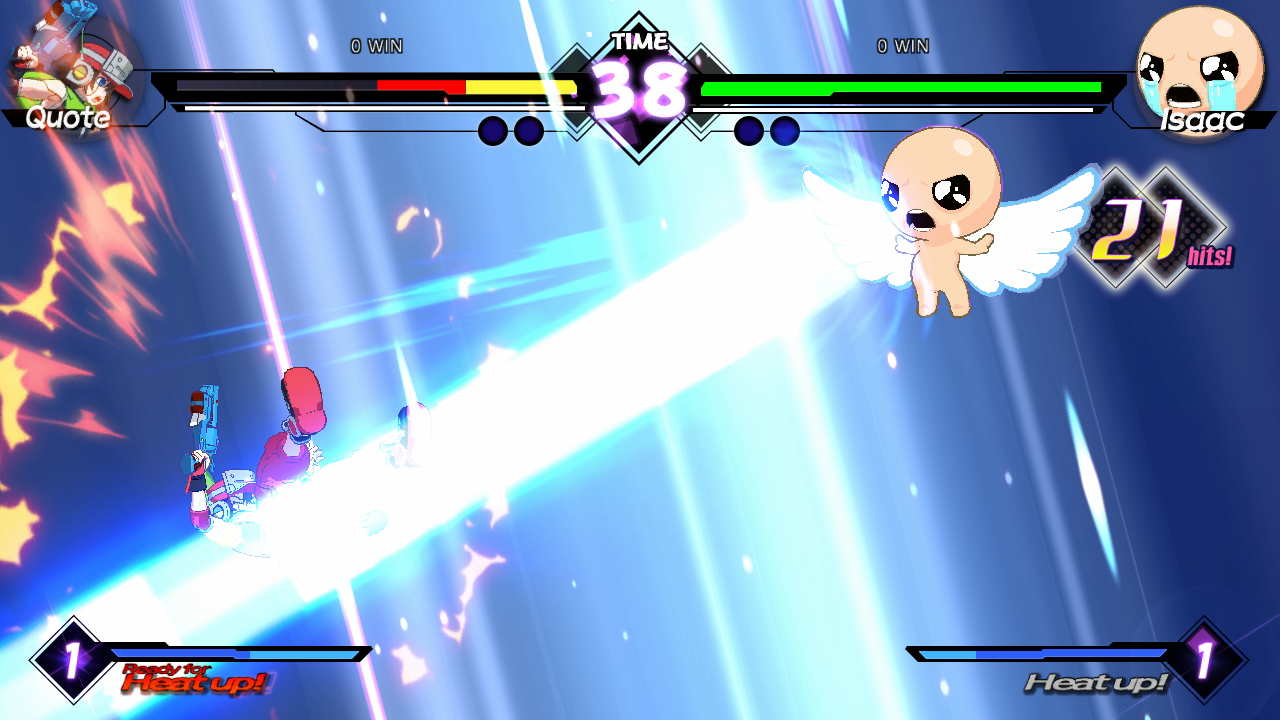 Two such techniques are Offensive and Defensive Skills, both of which use a full bar from the Skill Gauge. The Offensive Skill (executed by pressing the Light Attack and Unique Attack buttons together) lets you cancel your current move, allowing for vast combo potential, while the Defensive Skill (performed via the same button combination, but while blocking) knocks your opponent back, giving you an opening to turn the tables on your foe.
If you really find yourself in a pinch, you can utilize Heat Up Time, which can be activated only when your health is low and you have at least one full bar on your Skill Gauge. This ability drains the gauge, but lets you enter a temporary armored state in which your opponent's attacks aren't as likely to knock you back or interrupt your moves.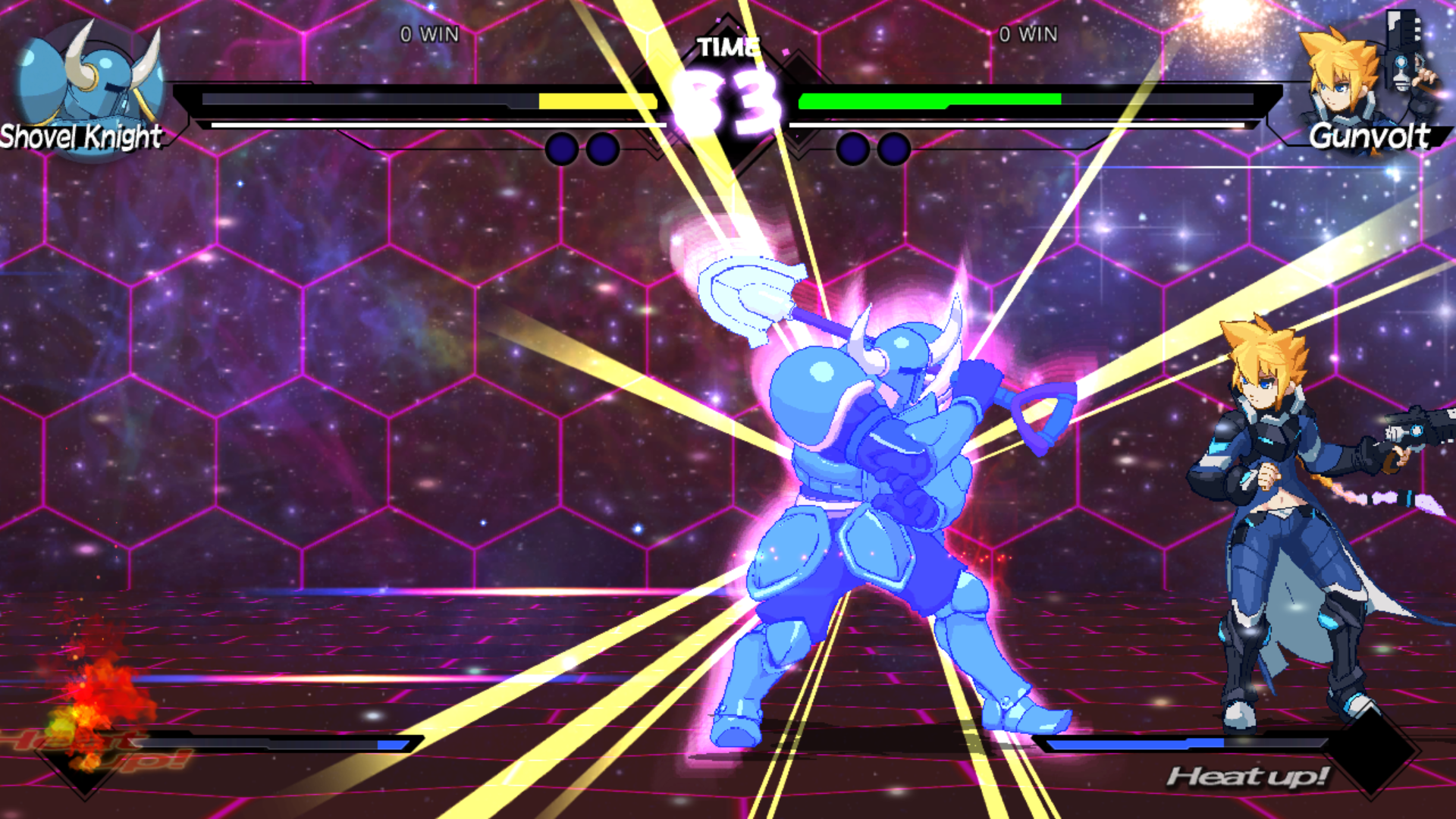 Another key to victory is the Unique Attack button, which allows you to perform useful situational moves and counterattacks. Pressing the button by itself typically results in an anti-air attack (handy against jumping opponents), while pressing Forward plus the Unique Attack button yields a mid-level strike that's great for overcoming crouching blocks. There are other types of Unique Attacks, as well.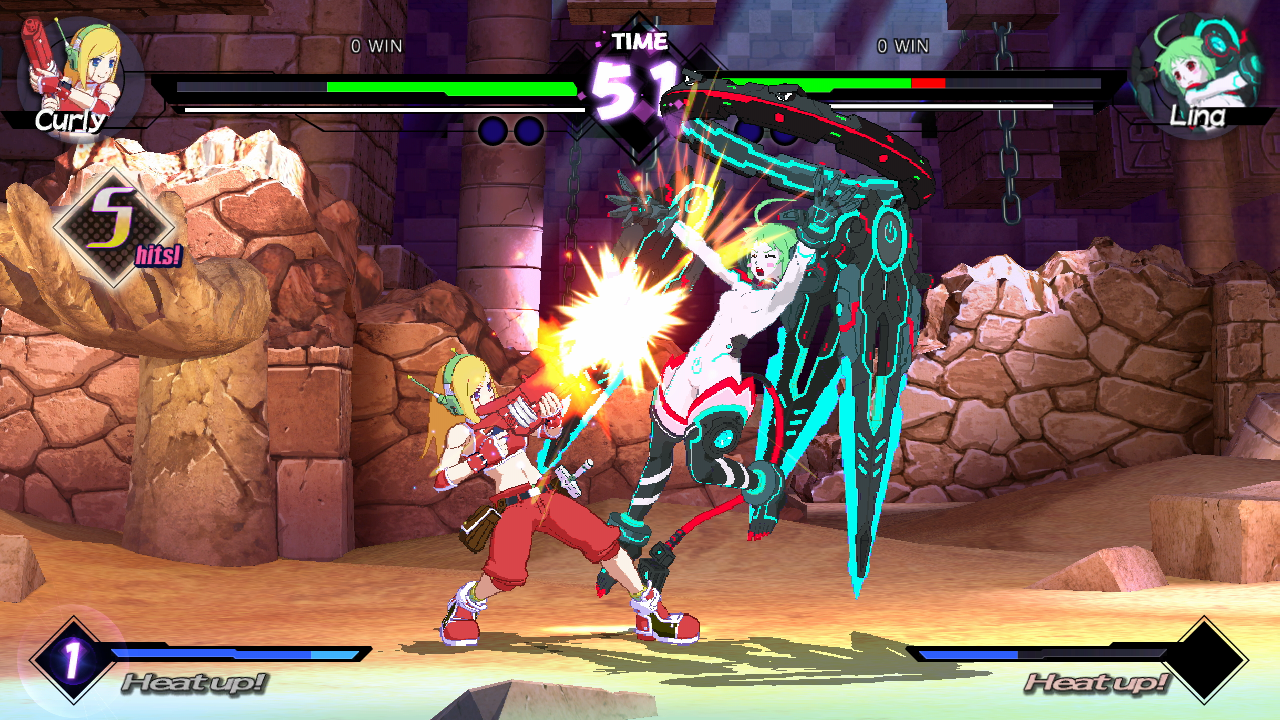 Many fighting games offer similar situation-specific maneuvers somewhere in characters' movesets, but Blade Strangers has them intuitively mapped to a single button so players can focus on when and where to best use these abilities, rather than how. It's all part of the game's emphasis on strategy, positioning, timing and psychological warfare over memorization and button-bashing. Everything you need for victory is at your fingertips, regardless of your experience with the genre. Like in the best old-school fighting games, what's truly important is reading your opponent, assessing the situation, then outsmarting them to claim the win. Practice can make for a Perfect K.O.!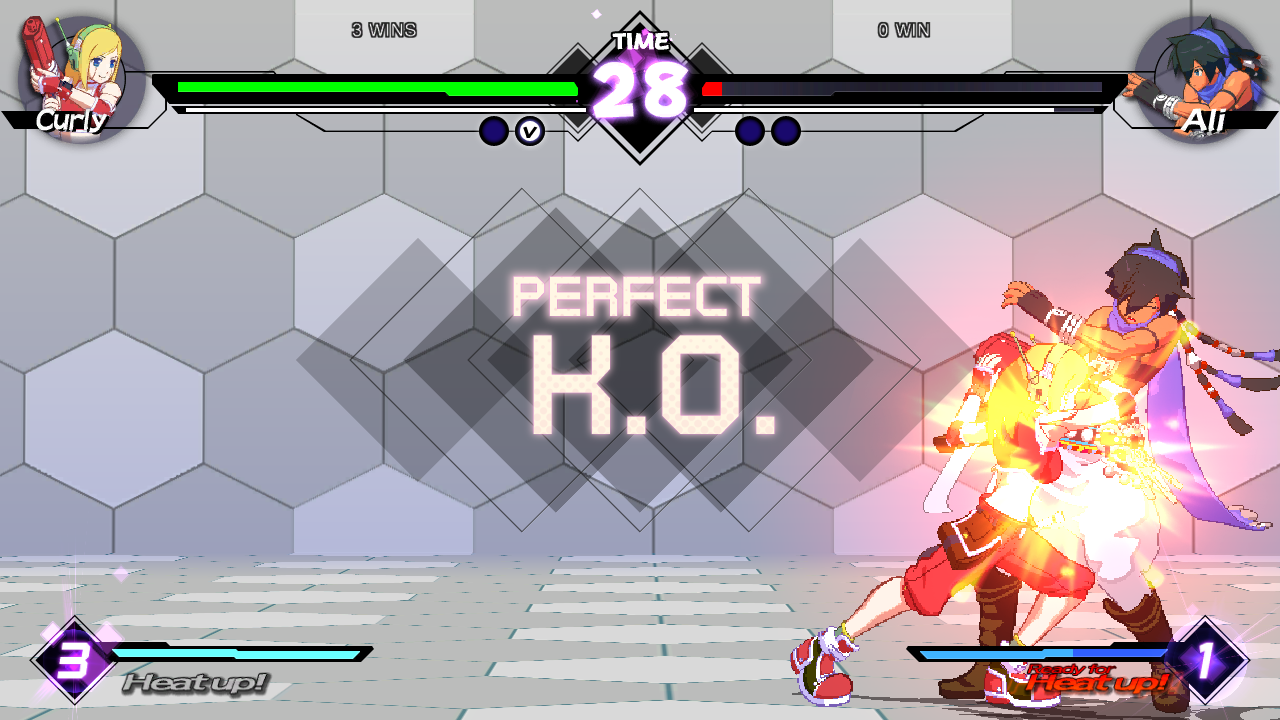 The techniques mentioned here provide only a glimpse into the tools and tactics that will be at your disposal when Blade Strangers hits Nintendo Switch, PlayStation 4 and PC on August 28. To begin preparing for the battle ahead, you can pre-order the Switch and PS4 "launch edition" physical versions at retailers such as Best Buy, Amazon, Gamestop and Target.