Say hello to the protagonists of Ittle Dew 2, Ittle and Tippsie. I guess you could say that Ittle is the true protagonist, given that it's her name in the game title and all, and she's the one that you're controlling, but she probably wouldn't be the same without her flying-critter sidekick, Tippsie. Or maybe she would. To be honest, we never really cooked up much of a backstory for this duo - they just love to go on adventures, crash onto islands, and beat the crap out of anybody that gets in their way. We wanted characters that were straightforward and not too complicated - this was just one of the ways that we wanted to "trim the fat" compared what you might find in other adventure games.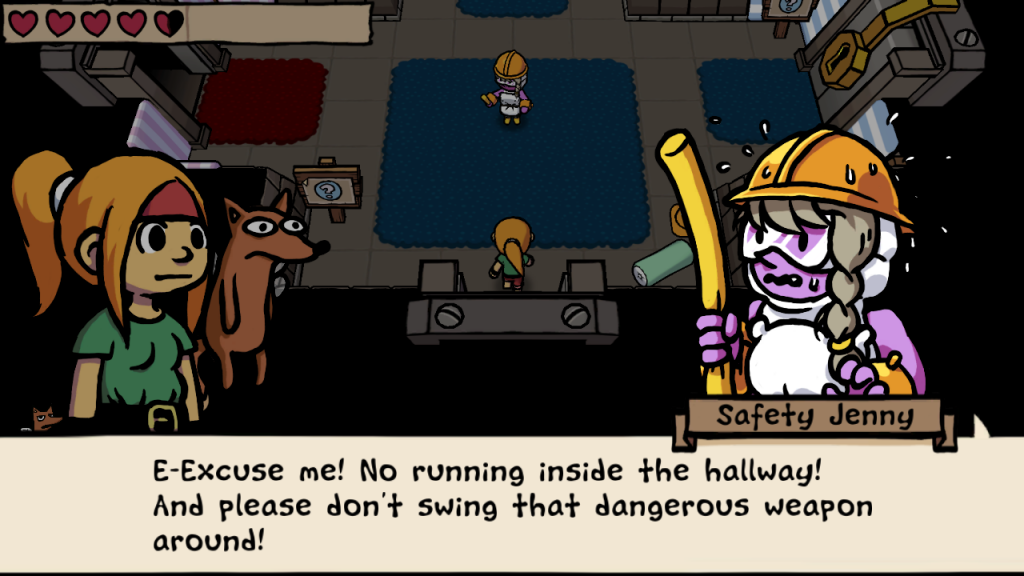 One's a big jerk and the other's a cynic, but there's no greater adventuring duo than Ittle and Tippsie!
To be blunt about it, Ittle is an unscrupulous jerk. She might not look like it, but she's a dumb brute who doesn't really think things through and is more than willing to resort to violence to get what she wants - and what she wants is to explore, loot the places she visits, and bash anyone who's unfortunate enough to get in her way over the head. She pretty much wreaks havoc wherever she goes. (And, of course, she's pretty good with tools like fire swords and force rods and ice rings and dynamite, but we'll get to those in another post.)
Tippsie might not take as much action as Ittle, but her extreme cynicism makes her more than an match for her companion. Deep down inside she's probably more good-hearted than Ittle, but you'd probably have to look pretty hard to find it. And if you're wondering about her name, it's actually pretty simple. As the thinker of the pair, Tippsie gives tips to help Ittle get through the tougher parts of the adventure. Of course, she may also be a little bit inebriated as well. Tippsie is constantly in need of "health potions," if you know what I mean, although Ittle doesn't always allow her to have them.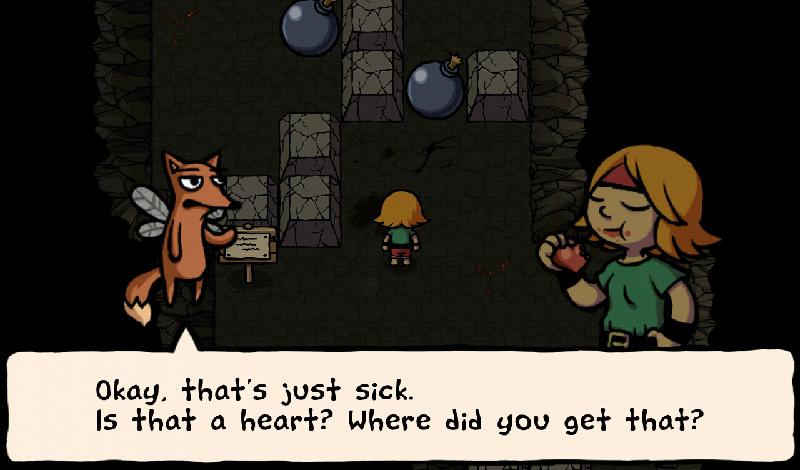 Actions speak louder than words, but it's nice to have a friend to talk to.
The selfish, brutish adventure-seeker and the super-cynical companion...they might not fit the mold of typical game heroes, but that's the point, and we think you'll learn to love 'em anyway. We'll be telling you more about their adventures in Ittle Dew 2 in the near future!