Hey! This is Joel from Ludosity again! Today I wanted to talk about the thought process behind making a sequel...and by that, I mean Ittle Dew 2, of course. Naturally, when you make a sequel, you want to take everything that people loved about the original and make more of it, cut out or fix things that didn't work, and hopefully add something new so you aren't just offering the same old thing.
With Ittle Dew 2, we had a pretty good idea of where we wanted to go, and we got some valid critiques of the original game, as well. With the first Ittle Dew, we knew we had made a very good puzzle game, and everybody seemed to like the puzzles. And there's a very good reason for that - Ittle Dew was originally conceived as a very dense puzzle game, but as we worked on it, it grew and expanded to become an adventure game, complete with combat.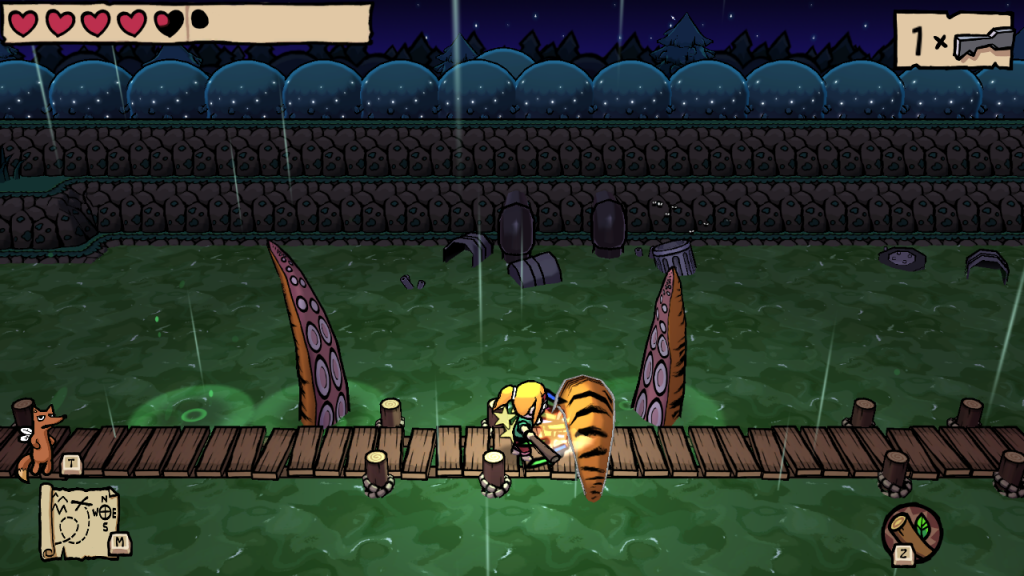 Fighting is going to be a lot more fluid and varied this time out!
Still, some people have thought that the adventure parts were unfulfilling, or that there was no real need for combat - that those elements felt tacked on. Those are both things that we wanted to address from the beginning with Ittle Dew 2. We updated the visuals from 2D to 3D (more on that in a later post) so we could allow for smoother, 360-degree character movement that would lead to better combat, plus we added an evasive roll that would add more depth to the combat and permit us to include more aggressive enemies.
On the adventure side of things, not only have we made the game world much bigger, but we've designed it with nonlinearity in mind, so you can tackle the game's seven dungeons in any order. And secrets! This time we tried to pack in as many secrets as we could, so we could give you something really rewarding for exploring the island on which the game takes place.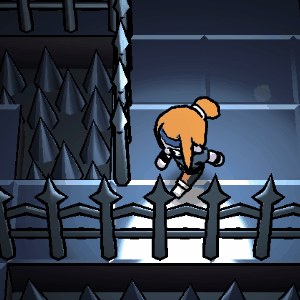 The game world is a lot bigger than before, which means a lot more to explore and discover!
Of course, there are some things that worked really well in the original, such as restricting ourselves to four active items, each of which is mapped to a face button on the controller. No mucking around in an inventory screen to switch tools and weapons - we wanted to keep things straightforward and focus on using the tools in creative ways rather than loading players up with extra clutter. Naturally, it's not the same set of tools in Ittle Dew 2, but they're still upgradable, and our philosophy of creative item use - which includes using items by themselves as well as in combination with one another - hasn't changed.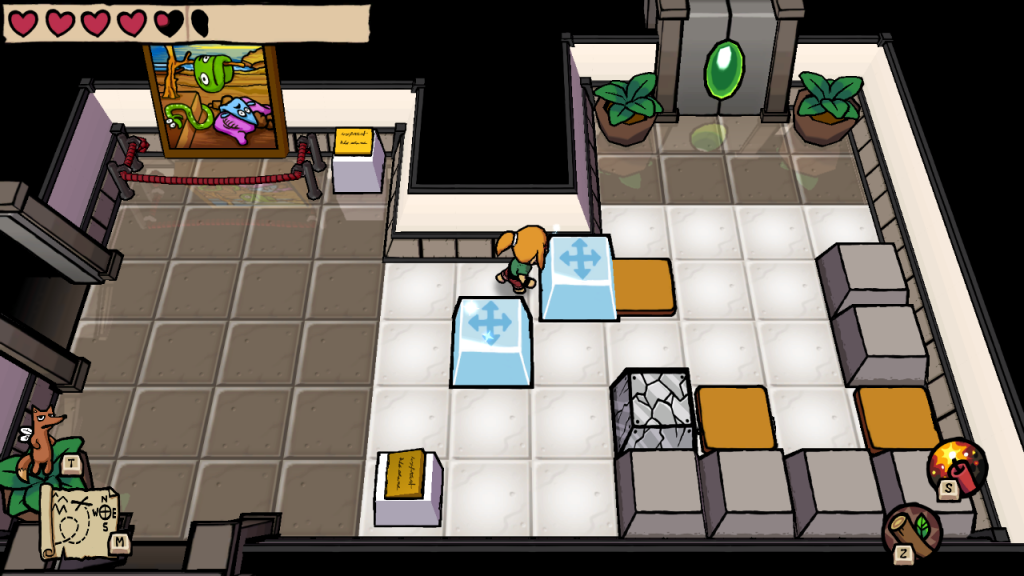 The puzzles and limited inventory were received well in the first Ittle Dew. Those elements will return with even more polish in the sequel!
Hopefully this extra emphasis on fighting and exploration will go a long way towards making Ittle Dew 2 address any issues people had with the original game, and the result will be a bigger, better adventure game that even more people will enjoy.