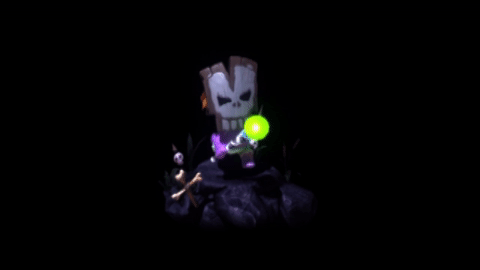 One of the fun aspects of Full Mojo Rampage is that you aren't limited to just one play style. There are eight parent Loa (voodoo gods) in the game that you can pick from to customize your character, and although there's only one available at the beginning, you'll be able to unlock the others by collecting medals. You can think of them as character classes; each one has his or her own unique spells and passive abilities to augment your standard projectile attacks, some of which are great for solo play, and some that are best used in multiplayer mode. Here's a look at four of the parent Loa you can choose from.
Baron Samedi: Baron Samedi is the only Loa available when you start the game. He is a mighty Loa of death and resurrection, but he's also a known partier and womanizer who loves to drink rum and tell dirty jokes. He offers an evasive dodge and a voodoo bomb, making him a well-rounded choice for your parent Loa. When you fill up your rampage meter, you can summon Baron Samedi himself to join you on the battlefield.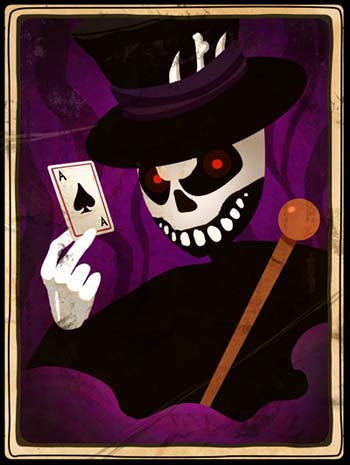 Baron Samedi's mix of offensive and defensive moves make him a solid all-around choice.
Maman Brigitte: Like her husband Baron Samedi, Maman Brigitte is a Loa of the dead and could be considered the keeper of the cemetery. She's an extremely powerful loa, and she sometimes turns that power toward her husband for his affairs and unfaithfulness. Her attacks are fire-based; she lets you surround yourself with flame, shoot out a wave of fire, and protect yourself using bombs.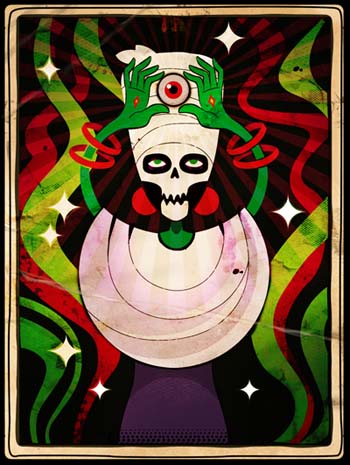 Powerful Maman Brigitte has an affinity for fire.
Loko: Loko is the Loa of healing and vegetation, and one of the founders of the voodoo priesthood. He has a strong sprit of justice, and is ready to quickly punish evildoers. Though his health and damage-dealing capabilities aren't the best, he lets you fire bombs that hurt enemies while healing allies, plus you can bless the earth to gain quicker attacks. His abilities make him a great ally in co-op mode.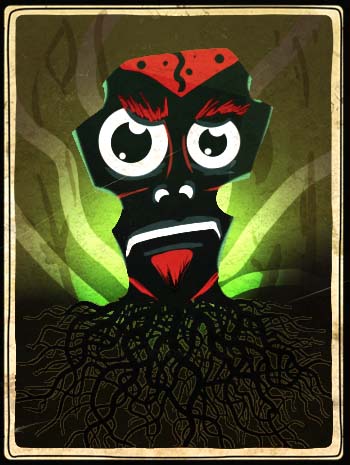 Loko specializes in healing and comes in very handy for co-op play.
Ghede: Ghede is another Loa of death (and also fertility, FYI). He's a mischievous sort who likes to confuse humans with his mind-control powers. If you choose him as your parent Loa, you'll use spells to place totems on the ground to either shoot at enemies or provide protection for you and your allies. Placing totems costs points from your rampage meter, but Ghede's meter generates faster than those of other parent Loa.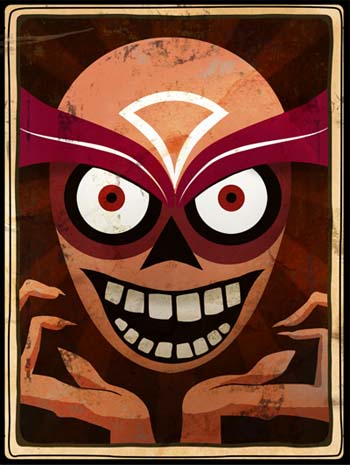 Choose Ghede as you Loa to take advantage of totems.
These four are only half of the Loa that you'll be able to use in the game. Next time, I'll give you the rundown on the remaining four: Erzulie, Ogoun, Lenglensou, and the super-destructive Agaou.