Greetings! This is Rob from Over the Top games, developer of the roguelike action title Full Mojo Rampage, which we're bringing to PlayStation 4 and Xbox One with some help from Nicalis. I'll be bringing you a bunch of details about the game in the near future, but first I thought I'd tell you more about myself and Over the Top.

I've been a gamer for a long time - I'm an especially big fan of Nintendo games, particularly the Mario and Zelda titles. I also love deeper, story-driven games like Deus Ex and The Elder Scrolls III: Morrowind. My colleagues and I are also huge fans of The Binding of Isaac, and I'm not just saying that because we're partnered up with Nicalis!
After I became a programmer, my first job was at a company called Pyro Studios, which is best known for the Commandos series. My first project was a strategy game called Imperial Glory, which I worked on from start to finish over a couple of years. The next title for Pyro was a WiiWare game, but after around two years in development, one of the higher ups decided to scrap the project. That was my wake-up call to go independent, so in 2008 I decided to start Over the Top Games, where I was joined by my brother and one of my friends.
Our first game, which you might have heard of, was a 2D platformer originally called Icarian: Kindred Spirits, but was later renamed NyxQuest. It was fairly well received when it was released on WiiWare, and it later came out on Steam and iOS. That caught the attention of the folks at Electronic Arts' EA 2D studio, who were interested in using the engine we developed for NyxQuest. That led to us working with them to bring Fancy Pants Adventures to console and mobile.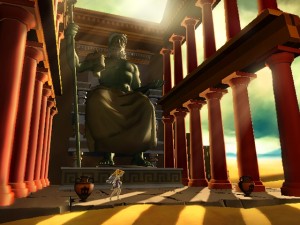 Platformer NyxQuest: Kindred Spirits was our first release as Over the Top Games.
After that we considered doing something a bit bigger, something grander. We started prototyping a few game concepts and began reaching out to publishers that could help us bring these ideas to life on a greater scale. In the end, however, we decided that the financial environment at the time just wasn't right for what we wanted to do. This could have been considered a setback, but it was actually a good thing, as it allowed us to make exactly the game we wanted, completely by ourselves with our own funding. That's the game that ended up becoming Full Mojo Rampage: a voodoo-themed procedurally generated multiplayer action game that provides a new experience every time you play. FMR hit PCs via Steam in 2013, and now we're working on bringing the game to console. The PS4 and Xbox versions will have all the features that the PC version had, along with some technical improvements and even a new mode.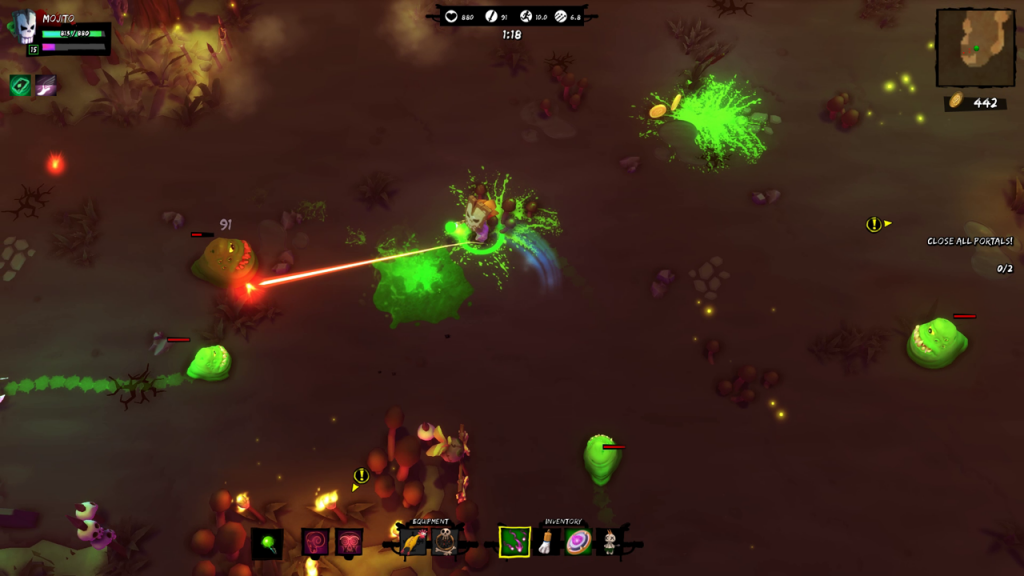 Full Mojo Rampage, an action game fueled by the power of voodoo, will soon be released on PlayStation 4 and Xbox One.
We're very excited to be bringing this game to a whole new audience, and we hope you come back to hear more about the development process. Next time: how we ended up going with a voodoo theme in the first place!