The trap has been sprung! That's right: The highly collectible physical release of Wonder Boy: The Dragon's Trap is out now for Nintendo Switch and PlayStation 4! Fans of retrotastic 2D side-scrolling action-adventure-platformers won't want to miss out on the launch edition, which includes reversible cover art, a full-color manual, a 3" mini CD soundtrack sampler and a PVC character strap of Lizard-Man.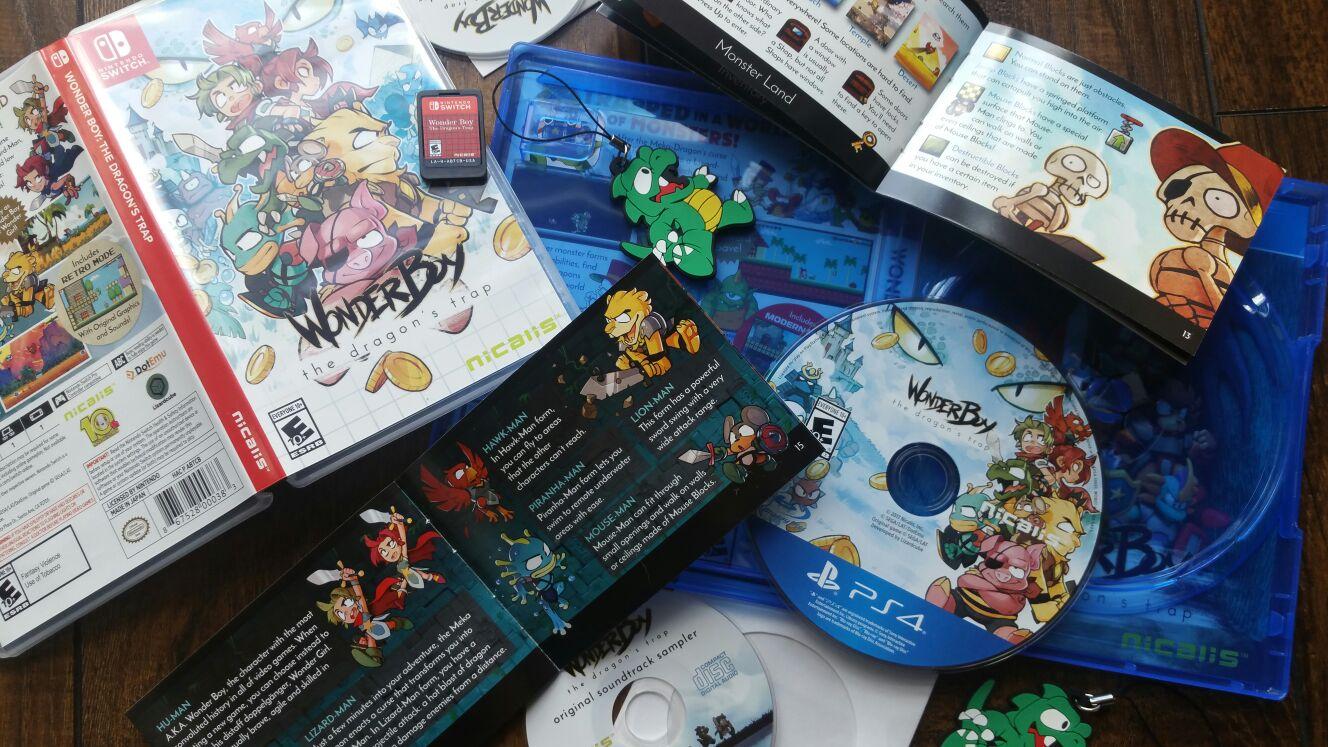 Anyone who played The Dragon's Trap in its original form when it was released on the Sega Master System in 1989 already knows a lot of what to expect: sword-swinging action, a nonlinear game world featuring a variety of environments, lots of equipment to acquire, vicious dragon bosses and, of course, animal-themed character transformations that give you new abilities and let you reach new areas. But on top of all that, this remastered edition offers completely new hand-drawn HD visuals, an orchestral soundtrack, adjustable difficulty, the ability to play as Wonder Boy or Wonder Girl, a gallery mode and more. (The vintage graphics and sounds are in there too, if that's how you roll!)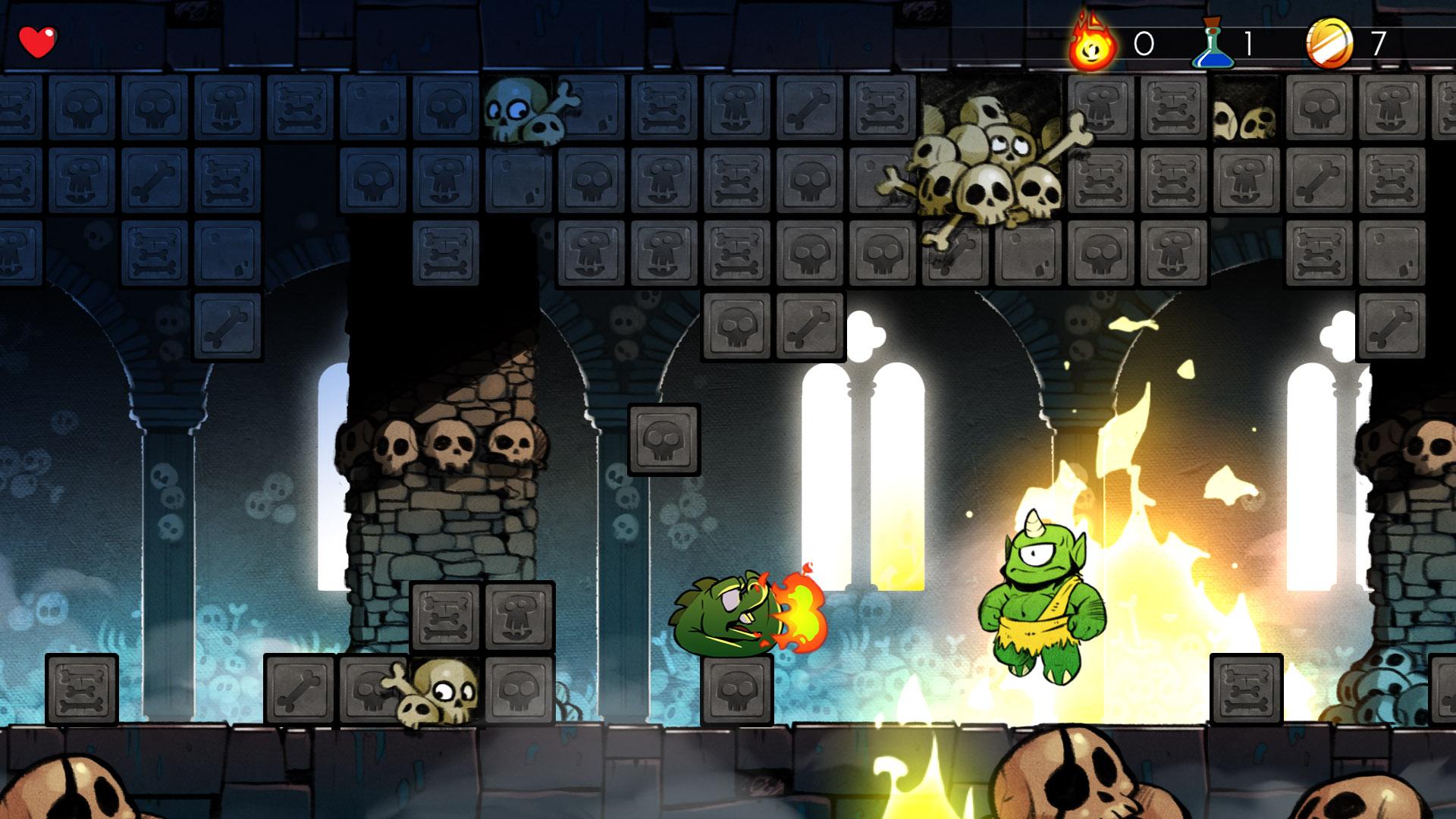 Critics have had high praise for the game as well. GameSpot calls it "a classic game that feels fresher than ever before," while USgamer says, "you can truly see all the effort that went into this remaster" and IGN states that "this great-looking remake of a wacky classic is still engaging and fun after 30 years."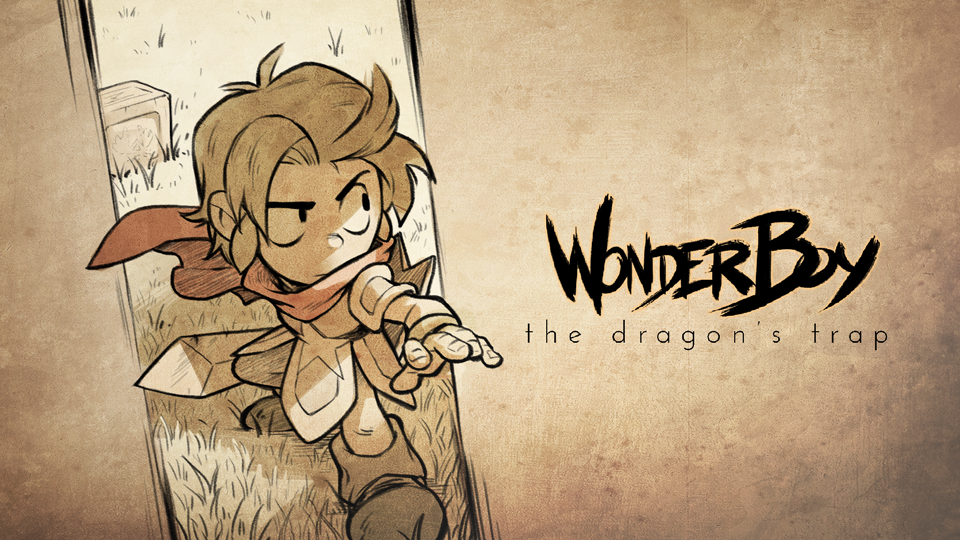 Wonder Boy: The Dragon's Trap hits retail stores today, so head out to your nearest game shop and see what all the fuss is about. Or you could follow these handy links to Best Buy (Switch, PS4), Amazon (Switch, PS4) or GameStop (Switch, PS4) in case you don't feel like leaving the house. This is one trap you'll definitely want to fall for!