Howdy! I'm Stemage, the composer for Runner3's Retro Challenge Soundtrack.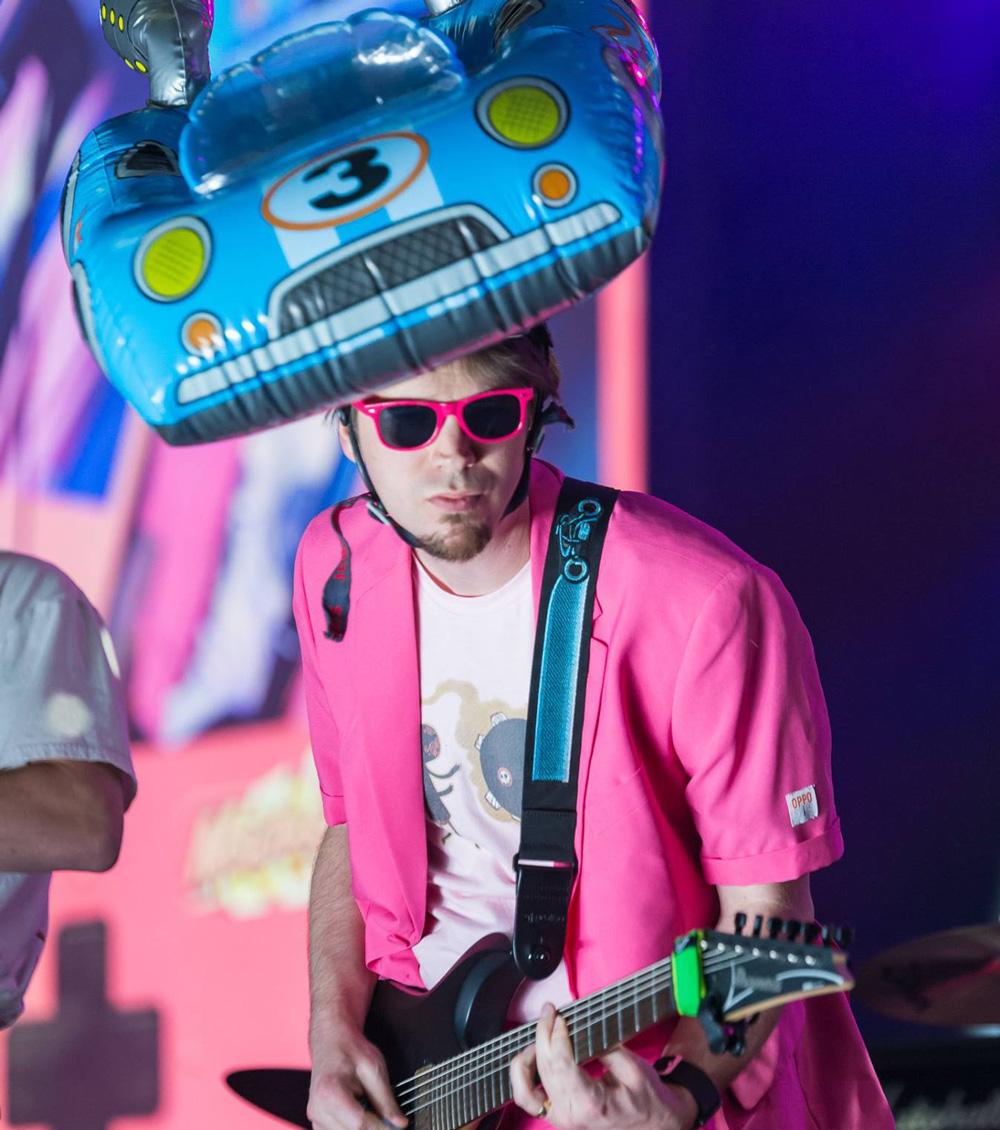 Vroom
As many of you may remember, Runner2's Retro Levels featured music by the talented Disasterpeace. He took the spirit of the main game and created his own soundscape to complement the 8-bit aesthetic of Runner2's retro game.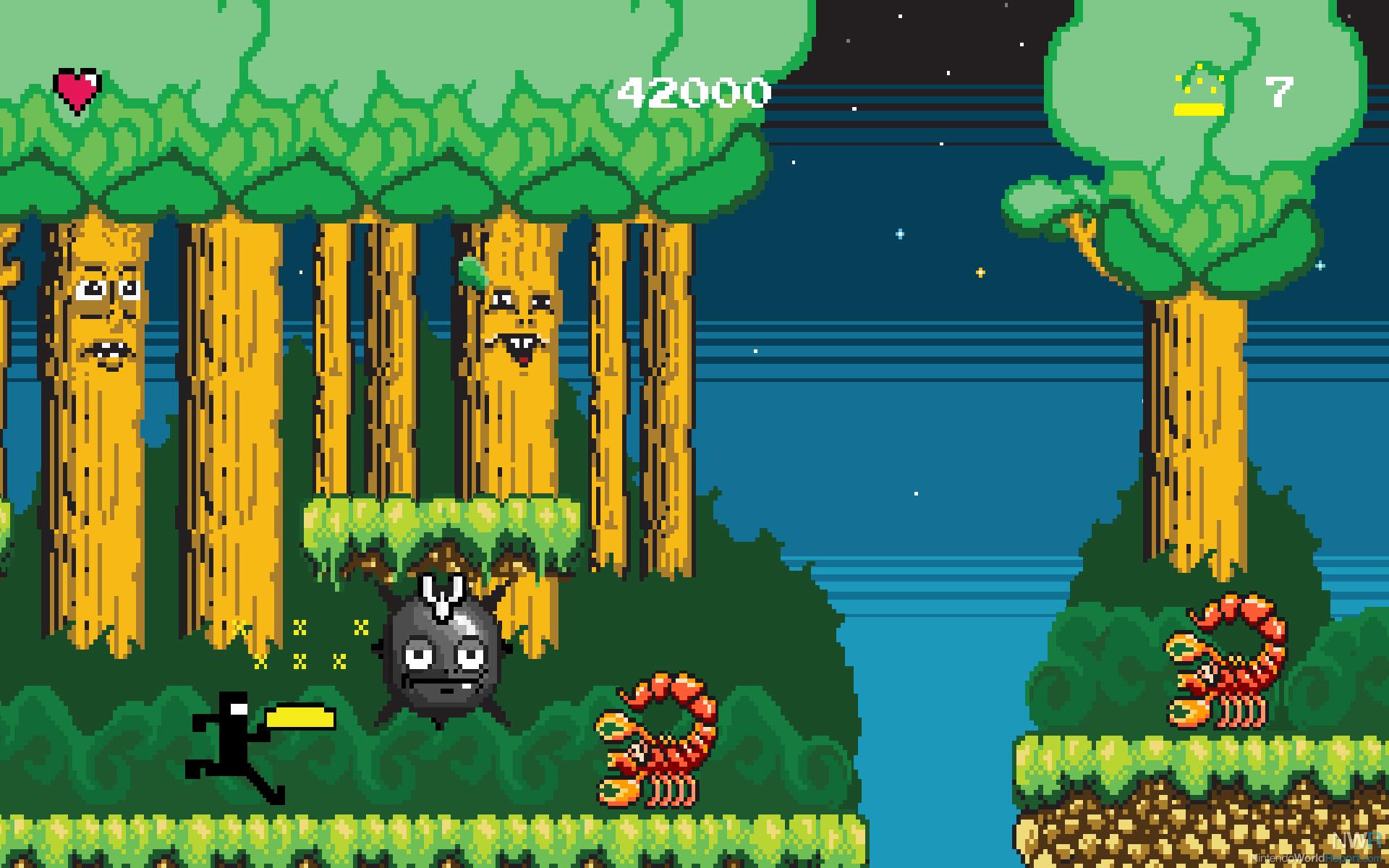 A retro level from Runner2
As Dant pointed out a few weeks ago, Runner3's retro levels are more akin to classic cartoons. In addition, the Retro Challenge World does not contain running levels. Instead, players are greeted with a full-on platformer where they can move freely in all directions. This allows the music to be treated a bit differently, as we are not locked into a defined tempo.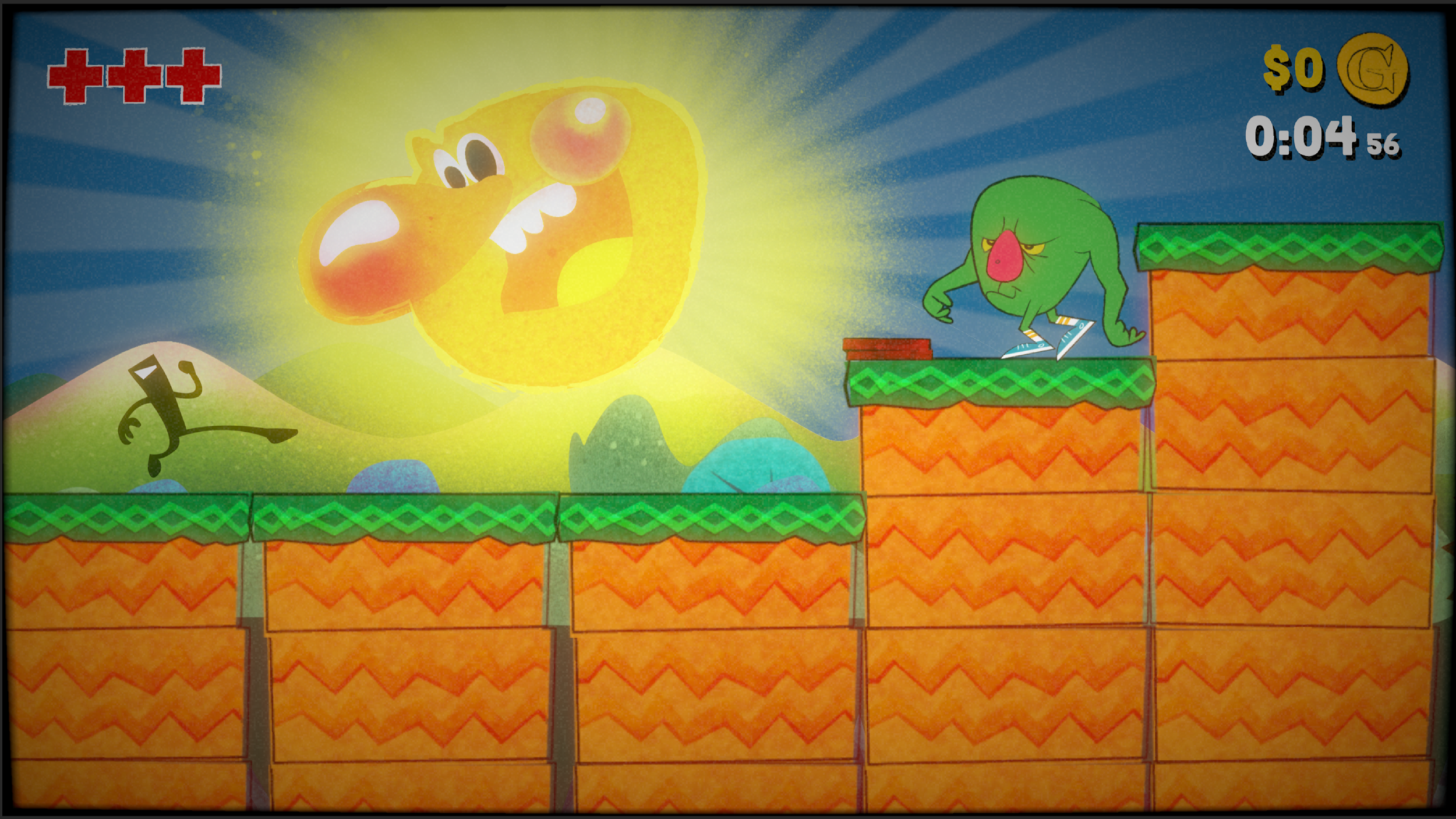 One of the best things about working with Runner3 developer Choice Provisions is seeing how they celebrate the most bonkers of ideas. What is now a scribbled joke on the office whiteboard could very well become an important part of a set piece later in their game. Having that kind of freedom isn't just permitted—it appears to be encouraged.
That said, I was given a bit of direction. When we got to working on the first retro world, [designer/2D artist] Jason Cirillo asked for something akin to "Pee-Wee's Playhouse-era Mark Mothersbaugh, but on a bender."
We got there.
Every retro world tune includes an accompanying boss remix. For the first world's boss, there is something particularly heart-pounding and cheek-clenching about what you must do to survive. We went for a Parked and Wrecked remix that speeds up and slows down at random throughout. It's not enough for your brain to notice, just your body.
Runner3 is all about celebrating the unexpected. I decided to pitch the guys on some pretty wild ideas that, while people might not expect, still fit the aesthetic. And because it is Choice Provisions, the guys were totally on board. If we made our tunes "Looney" the entire time, that would be expected. Instead, we've slathered in surf rock, pounding pyramid mantras, and a bit of FM boss retro-djent for good measure.
In the end, it's a wild mashup of retro and modern music styles. It might not be something you'd expect, but it's definitely something that the slightly curvier retro version of CommanderVideo can groove out to.
Also, we decided to Beyoncé everyone and release the Retro Challenge Soundtrack before the game comes out. It's available right now in pretty much all the places where digital music exists!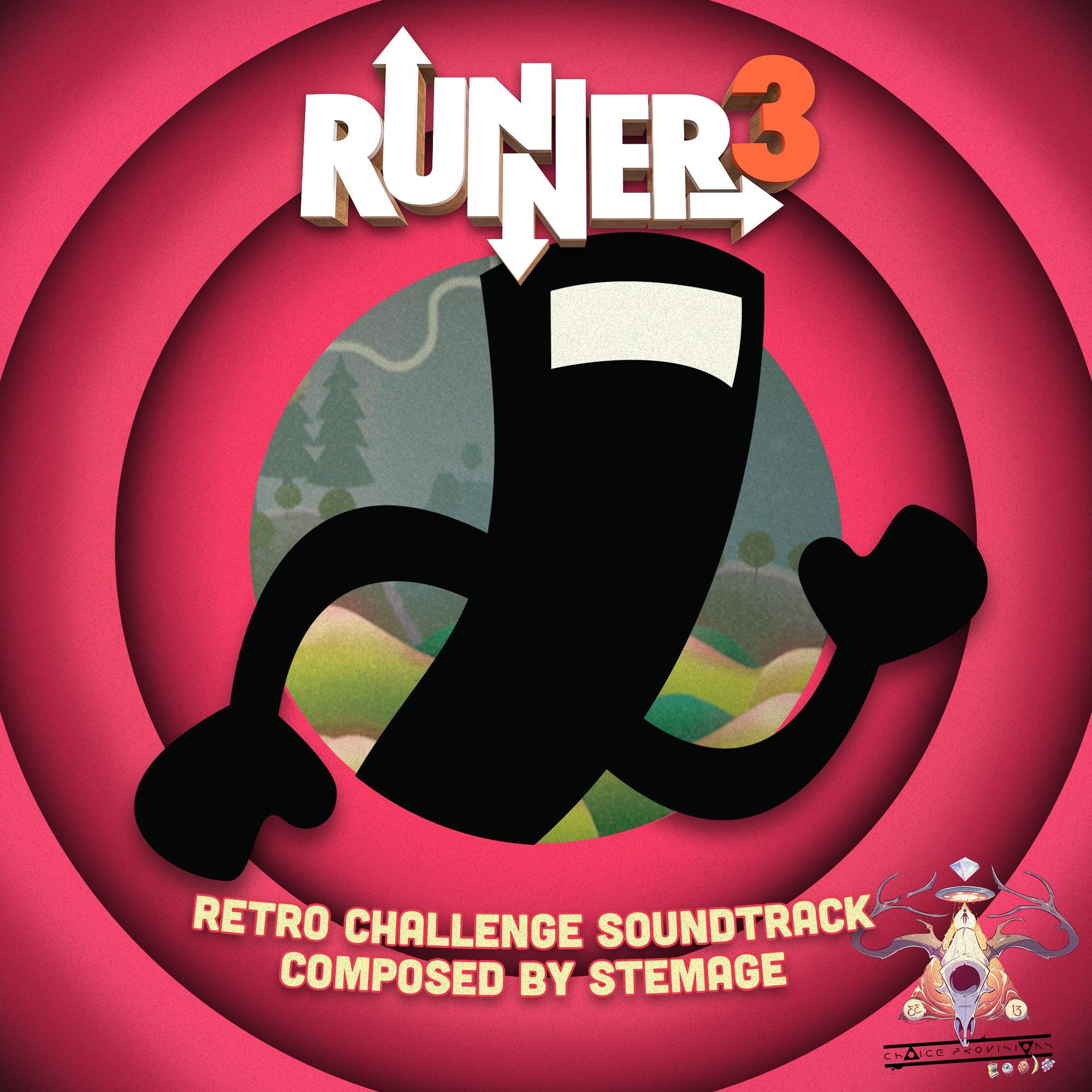 Thanks for reading, and see you on the retro leaderboards!
P.S. We're less than one week away from Runner3's May 22 release! Have you pre-ordered yet? No? Well, what the heck are you waiting for? Remember, the "launch edition" physical copies include a free 3-inch audio CD soundtrack sampler! http://a.co/3nODSke