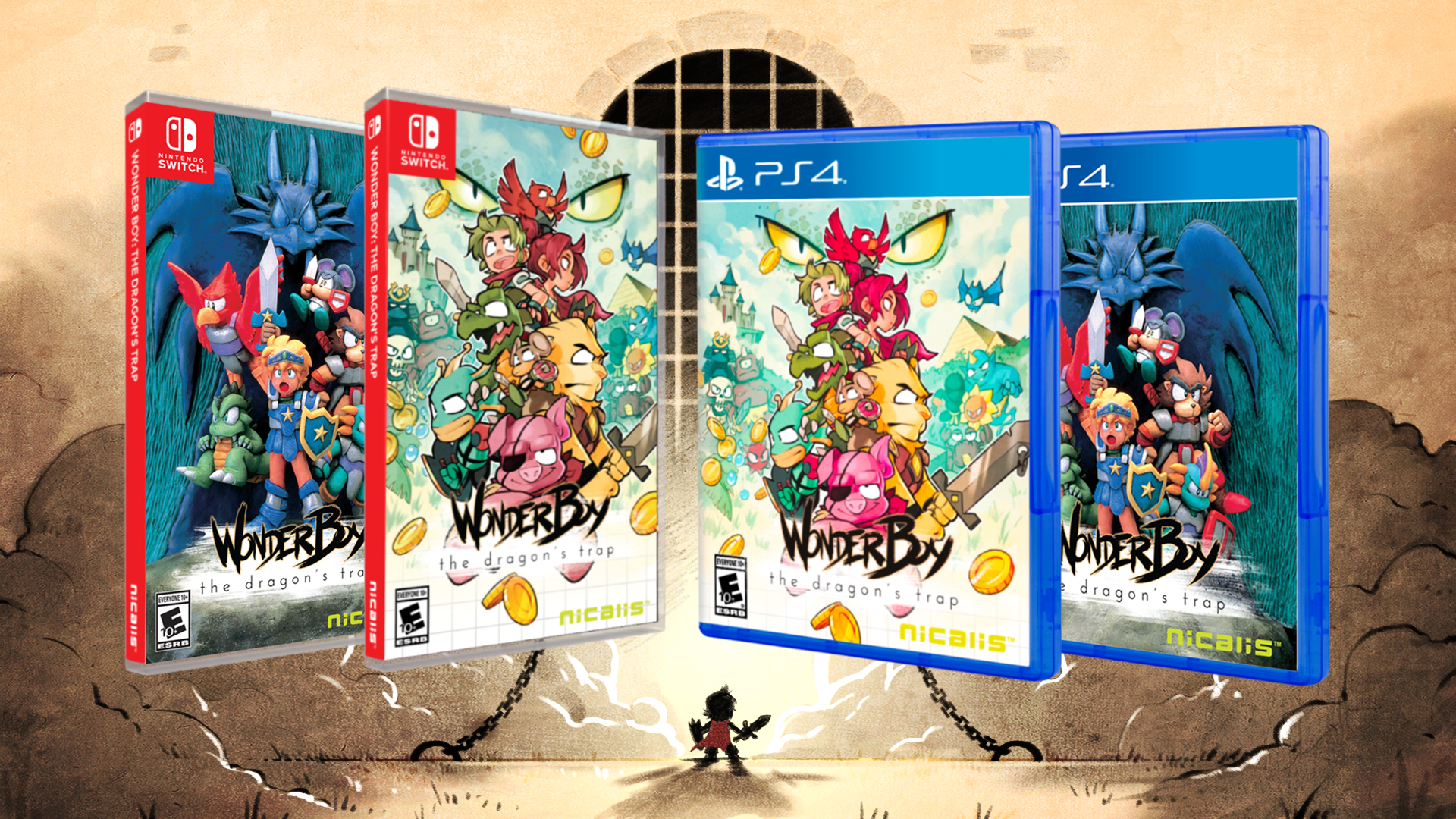 Have you explored the ancient pyramid? Transformed into a Hawk-Man and traversed the skies? Battled the fierce Daimyo Dragon? If so, congrats: you're a true Wonder Boy (or Wonder Girl)! If not, perhaps a trip to your nearest game store is in order, because that and a lot more await you in Wonder Boy: The Dragon's Trap, which was released in physical form on Nintendo Switch and PlayStation 4 in North America last week.
In case you somehow missed the news, Wonder Boy: The Dragon's Trap is a thoroughly enhanced remake of one of the most beloved games ever released for the Sega Master System. As a hero afflicted by an evil curse, you'll travel the land on a quest to restore your humanity, along the way gaining the power to turn into Lizard-Man, Mouse-Man, Piranha-Man, Lion-Man and Hawk-Man forms, each with their own special abilities. You'll also get to acquire all kinds of useful weapons and gear, fight a variety of foes and discover numerous hidden secrets.
Though this remastered 2D classic features all-new hand-drawn HD graphics and an orchestral soundtrack, you can opt to play the game with its original 8-bit visuals and audio, and as a further nod to the game's roots, the physical release includes a reversible cover displaying vintage Sega artwork. The Switch game card label even looks like the old-school Master System cartridge design! Additionally, first-run editions of the game include bonus goodies: a full-color manual, a soundtrack sampler mini-CD and a collectible Lizard-Man character strap.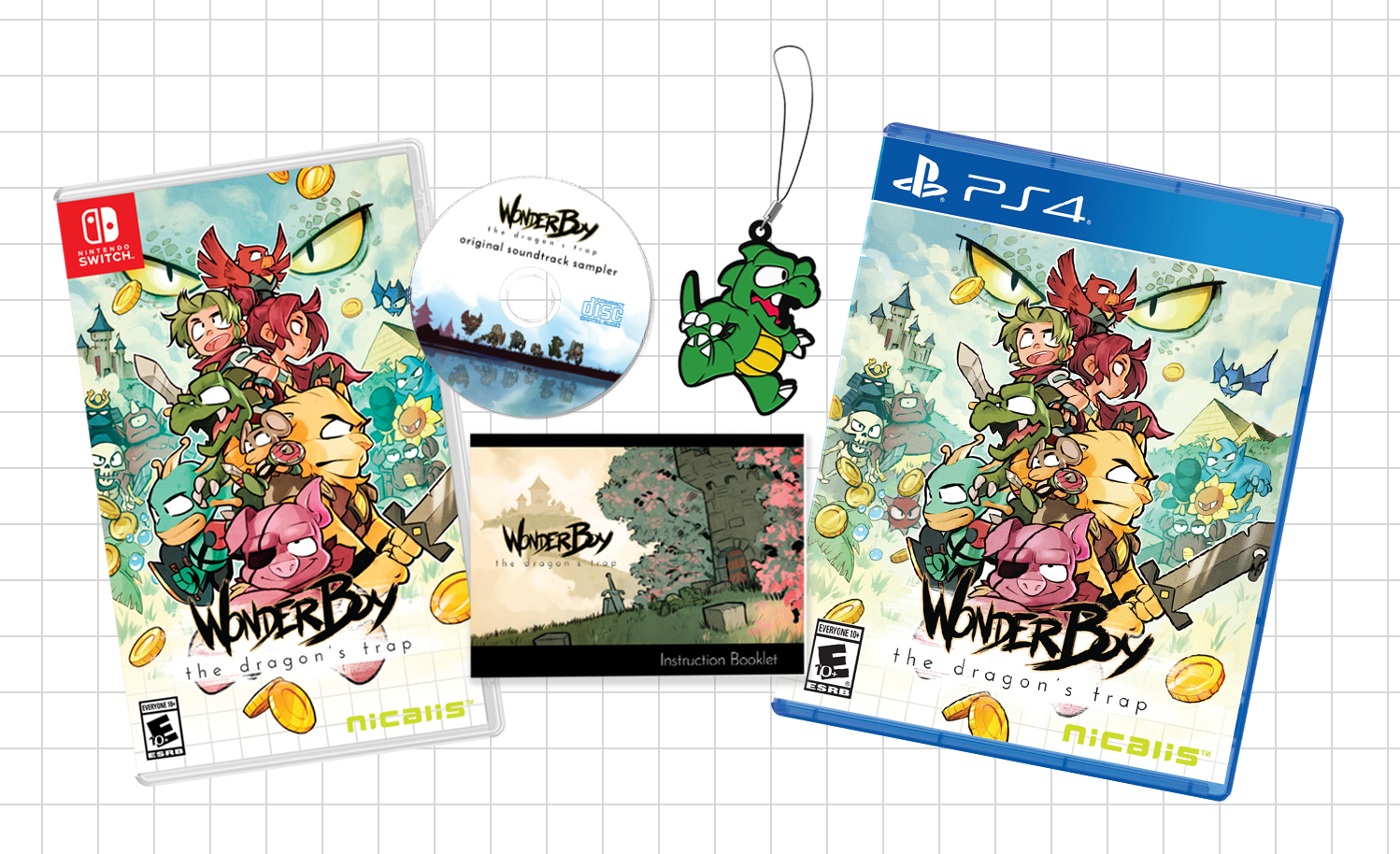 Fans have been sharing their love for the physical edition of Wonder Boy: The Dragon's Trap on social media. @TieryasXu enthused, "I feel like I've taken a trip back to my childhood," @TJPOWERuloveit called the game "yet another incredible physical release" and @SkyrimSamurai remarked, "Thank you so much for this beautiful game and all the wonderful extras inside!" If you're ready to experience the wonder for yourself, be sure to add Wonder Boy: The Dragon's Trap to your gaming library ASAP.